Women's Health
What Is a Matron of Honor? Exploring The Roles and Responsibilities
Bride hugging her bridesmaids. | Source: Shutterstock
Choosing a maid or matron of honor is one of the main things you'll do after getting engaged and while preparing for your big day. However, some people confuse the two terms, and there is a difference.
Most people use maid and matron of honor interchangeably. The difference between them is subtle. But knowing this distinction can help solve some of your wedding decisions.
It's imperative to be clear before you assign the roles to your friends to avoid giving the wrong title and honor to one of your friends who may not fit the part and description of the title.
Bride with her bridesmaids. | Source: Shutterstock
Who is a Matron or Maid of Honor?
Some brides have never even heard the term "matron of honor." The maid of honor is considered the head bridesmaid and has several responsibilities in a wedding to assist the bride on some events and her special day.
Traditionally, the maid of honor had to be someone young and single, although that doesn't matter much nowadays. But the main difference between a maid and a matron of honor is their marital status. The matron is usually married.
"Maid" has been used to define a single woman for many years, so this distinction makes sense. In modern times, the title of Matron of Honor has gone to the bride's mother. Some people even have a Man of Honor because gender norms have changed. However, all honor attendees have the same duties.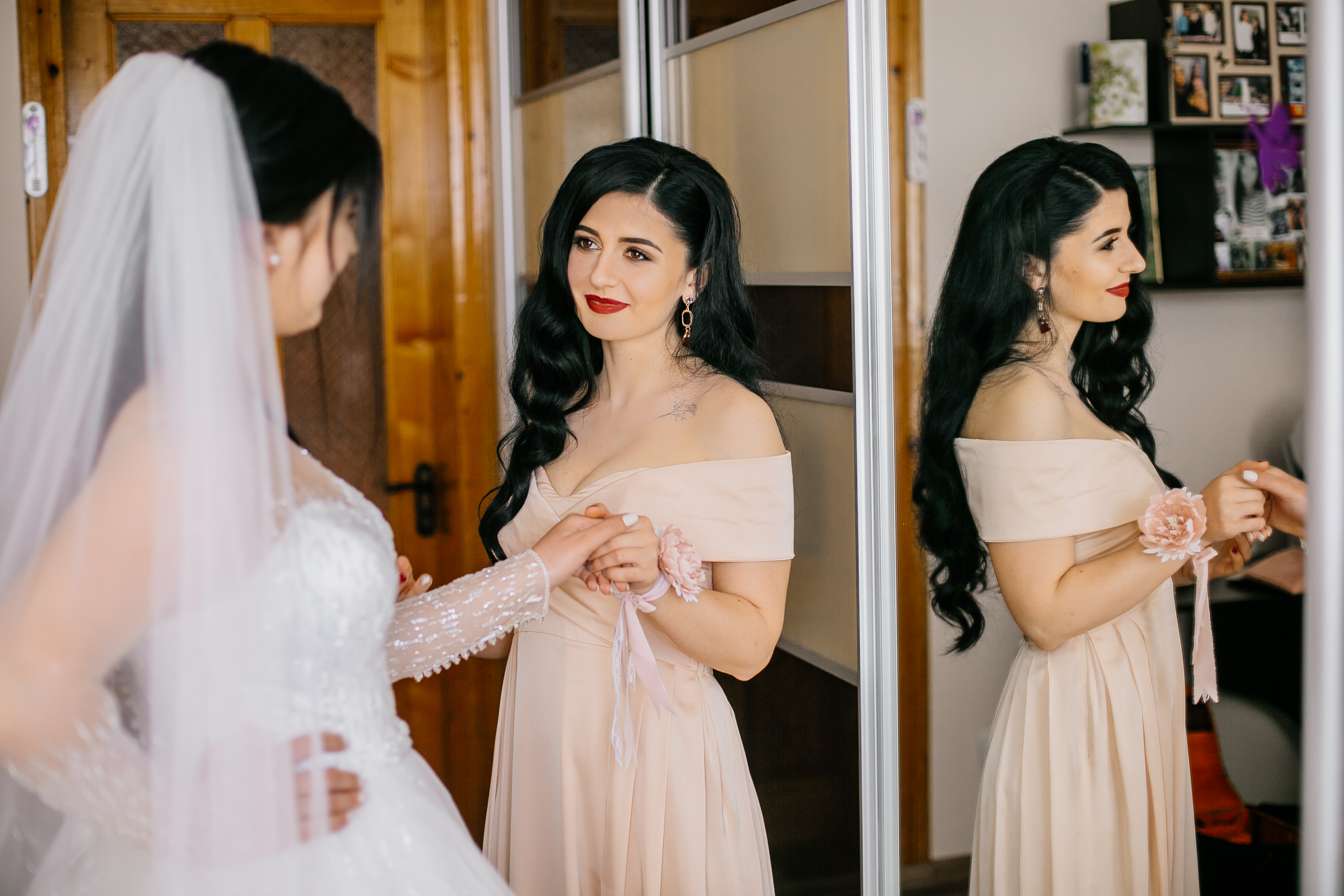 Bride with her maid of honor. | Source: Shutterstock
The Duties of a Maid or Matron of Honor
A maid or matron of honor has several duties, such as being a shoulder and ear for the bride because planning a wedding is stressful. They have to help her create anything DIY and choose things like wedding favors, decorations, food, etc.
They participate in styling decisions for the bride, including makeup choices and nail and hair colors. They help the bride get into her dress and ensure that nothing happens to it. They should handle several shopping trips and can be responsible for choosing flower girls, ringer bearers, bridesmaids' gifts, and more.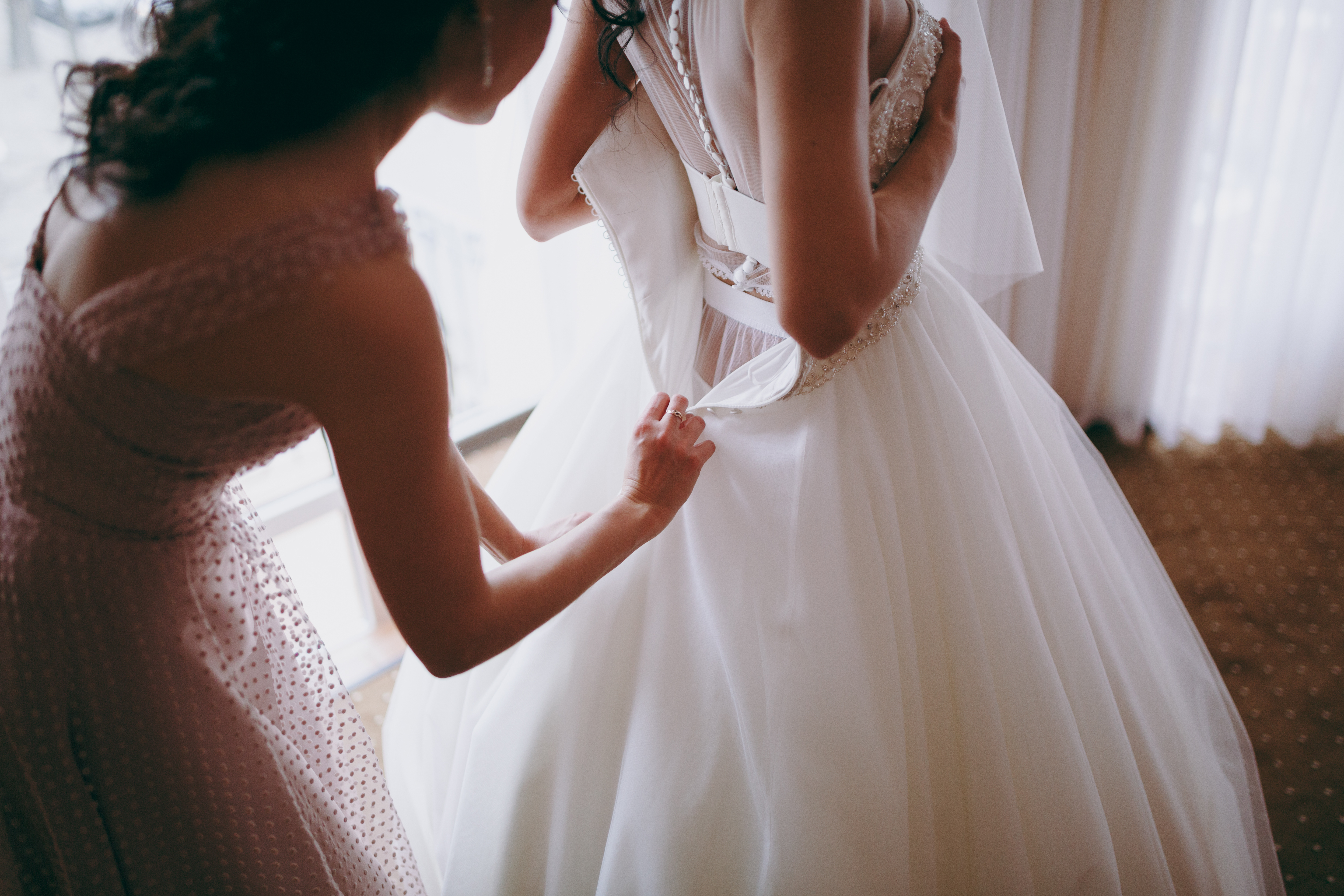 Maid of honor helping the bride into her dress. | Source: Shutterstock
They usually also plan the pre-wedding events, such as the bachelorette party. Sometimes, they guide people on the wedding day so everything goes smoothly. The bridal party has a role in these duties, but the maid or matron of honor has to lead them.
One caveat is that not all maids of honor help plan the wedding, especially if there's a planner, but they should be there if the bride needs help with important decisions. Sometimes, they have to handle it when guests commit a faux pas.
Another aspect is that being a maid or matron of honor comes with financial responsibilities. The bridal party usually has to pay for their dresses, makeup, accessories, hair, etc. They chip in for the parties, presents, and travel expenses, and the chosen maid or matron has to coordinate these things.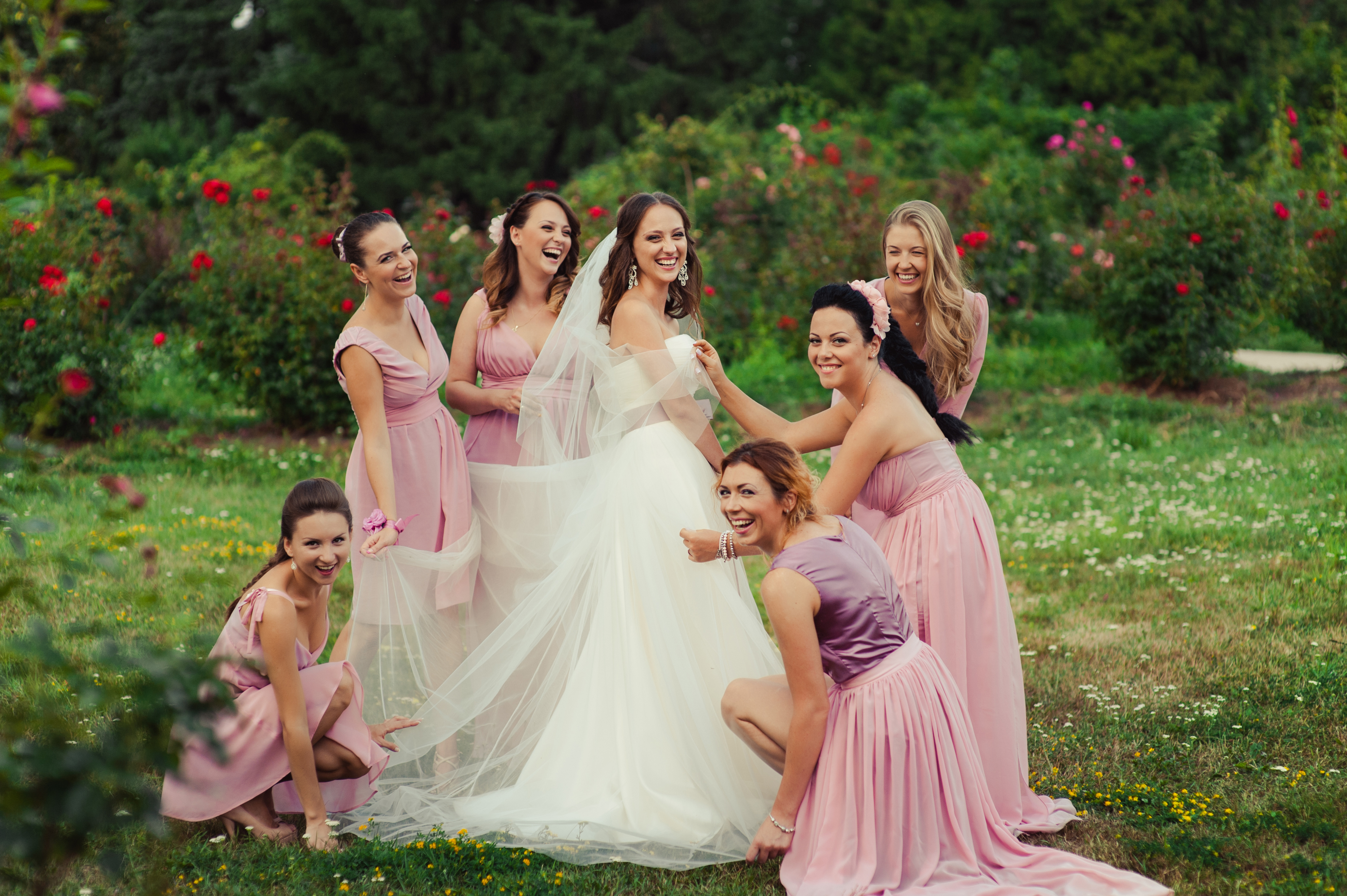 The bridal party. | Source: Shutterstock
Should You Have Both at Your Wedding?
Many brides wonder if they can have both honorees at their wedding, and that could be a fantastic idea. Remember, some friends fight over this role, and assigning a maid and a matron of honor could be the perfect solution.
The modern concept of the matron of honor makes things easier because you can have your friend be a maid of honor while your mom is the matron of honor. They both can help make your wedding day memorable.
Interestingly, no rule states you can't have more than one maid or matron of honor. You can have as many as you want, but people tend to pick one or two people because it's easier to designate a leader among the bridesmaids.
Source link