Women's Health
How Long Does Cartilage Take To Heal? Tips & Aftercare Advice
Before adding more options for dainty jewels in your ear, there is an important question to consider: How long does cartilage take to heal? Depending on several factors, this can be three months to a year.
The cartilage piercing is substantially more painful than a love piercing, but it will subside in a few days. The aftercare is also more intense and will determine how quickly the cartilage heals.
As a cartilage piercing restores from the outside, it might look healed before it truly is. At a minimum, this will take three months, but depending on each person's healing capacity, it could take as long as a year.
Cartilage piercing. | Source: Shutterstock
Essential Aftercare for Cartilage Piercings
Piercings that are done through the cartilage, in other words, not through the fleshiness of the earlobe, include the helix, forward helix, rook, snug, daith, tragus, anti-tragus, and orbital conch.
Most healing occurs within the first three months, but one should not slack on aftercare until entirely recovered. It is advised not to change the hardware until it is fully healed. Unlike a lobe piercing, one should not twist the earing as this will slow recovery.
Clean the area with a cotton swab or clean towel with a saline solution and dab it dry afterward. Keep all other products, such as hair chemicals, shampoo, and tea tree oil, away from the area for three to 12-month recovery.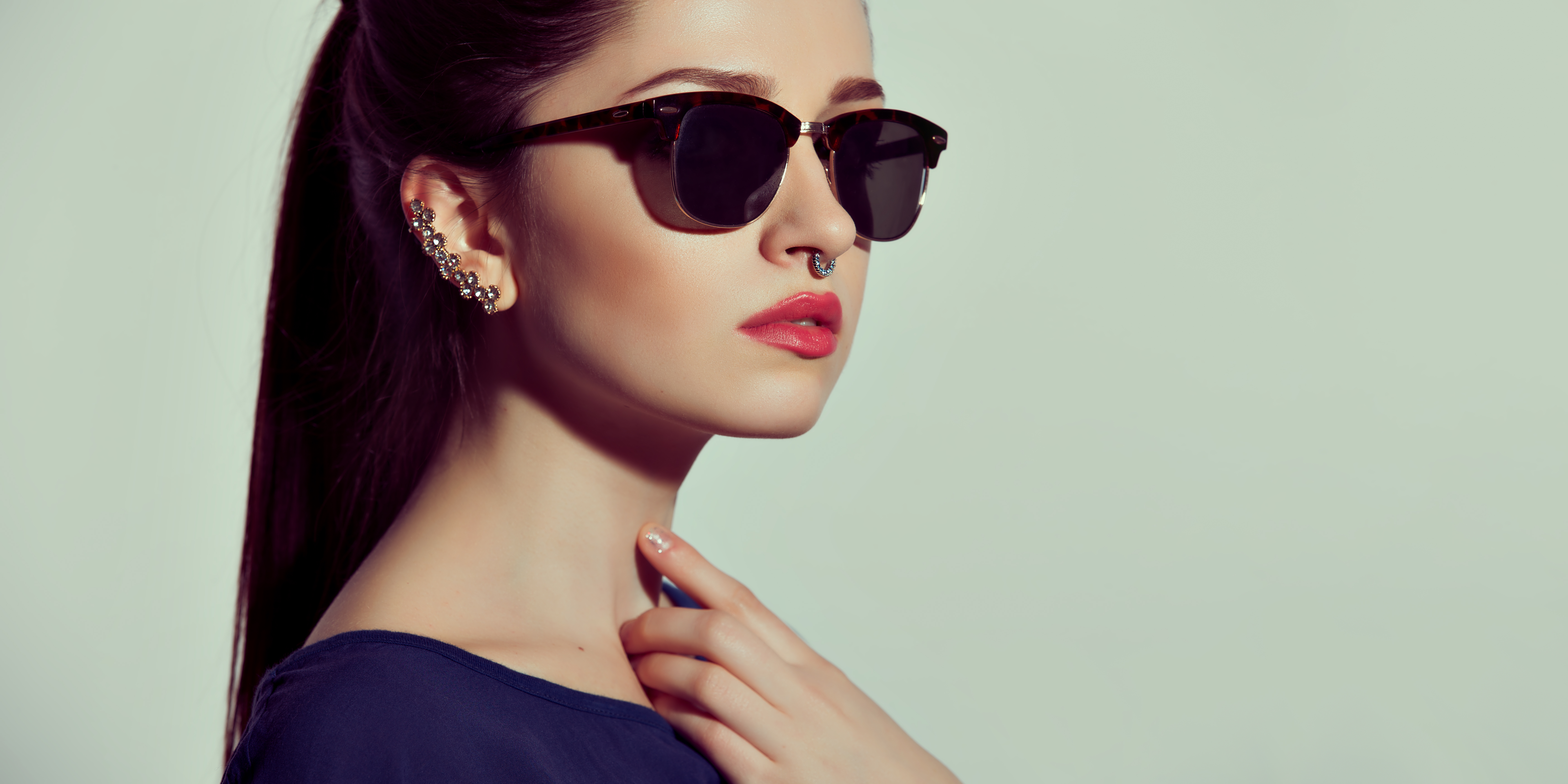 Woman with multiple piercings. | Source: Shutterstock
How to Spot a Cartilage Piercing Infection
A significant cause of a piercing infection is traces of nickel in the metal, which many people are allergic to. The best metals to use are gold, platinum, and titanium. Gold, in particular, is ideal for those with sensitive skin.
His top tip is to drink lots of water for three days after getting a cartilage piercing.
Board-certified dermatologist Dr. Michele Farber says it is common for a piercing to be swollen and sensitive for the first few days. If this persists or there are signs of inflammation, scarring, or oozing, it is best to consult a healthcare professional.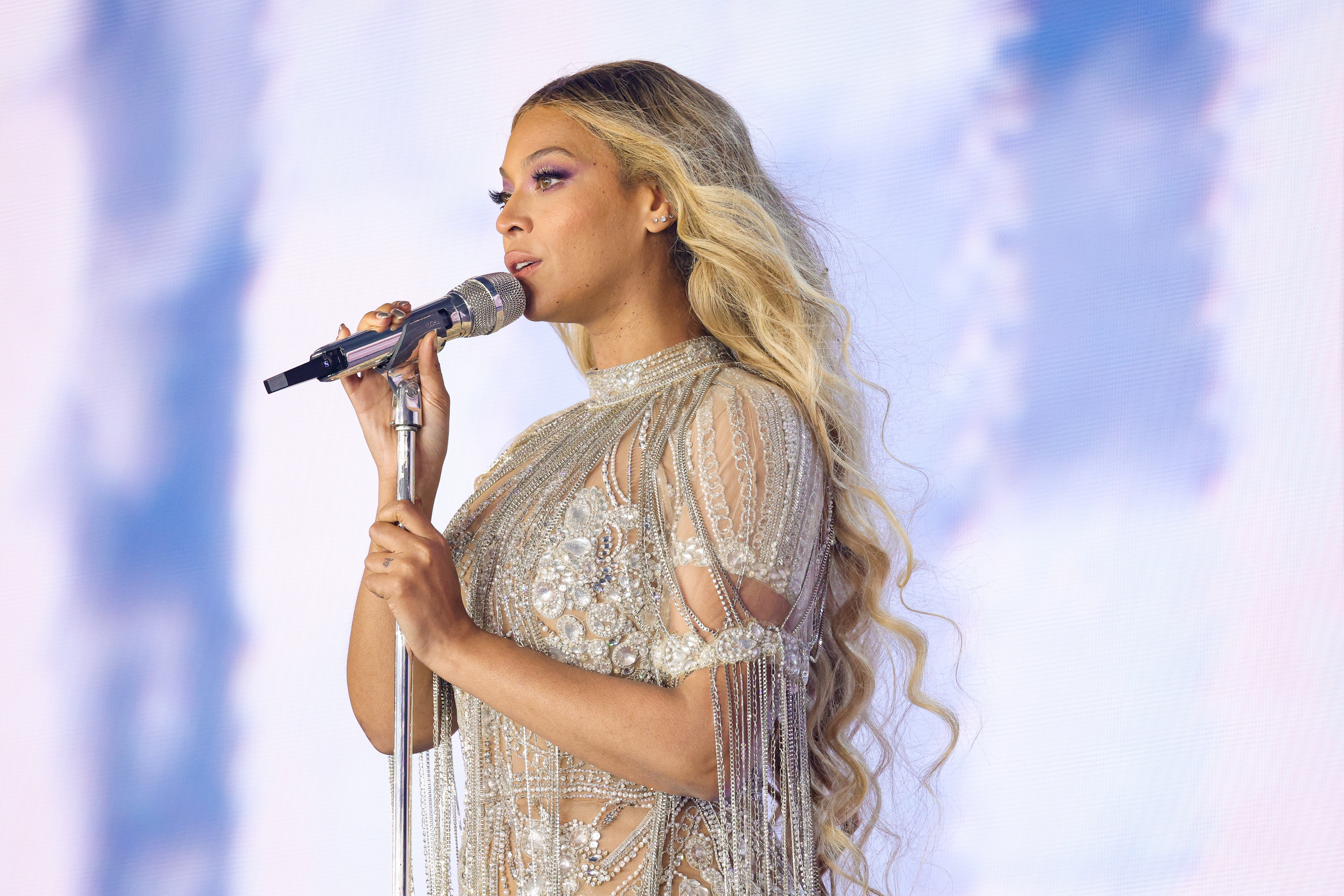 Beyoncé performs onstage during the "RENAISSANCE WORLD TOUR" at PGE Narodowy on June 27, 2023 in Warsaw, Poland. | Source: Getty Images
Piercing Tips from Beyoncé's Professional
Ear-piercer to the stars Brian Keith Thompson from Body Electric Tattoo, whose celebrity clientele includes Beyoncé, advises constantly researching a studio before making an appointment. Ask for a portfolio and make sure the studio is visibly clean.
"People have this stigma about needles, but they're way less painful because they're designed to pierce the skin, " Thompson explained by saying the needle is the best tool for the job, "whereas a gun just delivers blunt force to push an earring through."
According to the Body Electric Tattoo professional, a cartilage piercing made with a piercing gun can cause hypertrophic scarring and other severe damage.
His top tip is to drink lots of water for three days after getting a cartilage piercing, and whatever you do, do not play with it. Thompson is partial to daith piercings, and rook piercings are also popular as it's "not too difficult to heal."
Source link