Y2K nails offer a playful and stylish route to embrace the retro vibe. The 2000s-inspired nails provide a variety of effortless designs that anyone can master, bringing a touch of the early 2000s flair to your modern style. Whether you're a nail art enthusiast or a beginner, these easy-to-create designs will let you channel the iconic trends of the past while making a perfectly on-trend statement for today.
Fashion trends usually go around in circles, such that styles from decades ago become the latest obsession amongst today's generation. Recently, Y2K nails have become the newest craze in the fashion world, where striking and vibrant hues are making a remarkable resurgence.
As it seems, this nostalgic wave has been going strong for a while. The early 2000s brought a unique and iconic fashion era, and now you can relive that spirit on your nails. Y2K nail designs effortlessly blend the best of the past with today's trends, offering a playful and stylish canvas for self-expression.
Colorful pastel nails with flower details. | Source: Getty Images
What Are Y2K Nails?
In its literal sense, Y2K means the year 2000. As such, Y2K nails refer to trendy designs inspired by the 2000s, mainly consisting of bright colors, abstract patterns, and whimsical prints.
The nail trend has no limit to contrasting, loud, or sparkling designs. Y2K nails stand out because of its bold style that always gets noticed, taking inspiration from the not-so-subtle decade.
Colors that bring back memories from the past, such as green, pink, and blue, reminiscent of the "Powerpuff Girls" show, are making a comeback. Other prints and patterns that scream Y2K include rainbows, swirls, checkered patterns, cheetah prints, and glitter.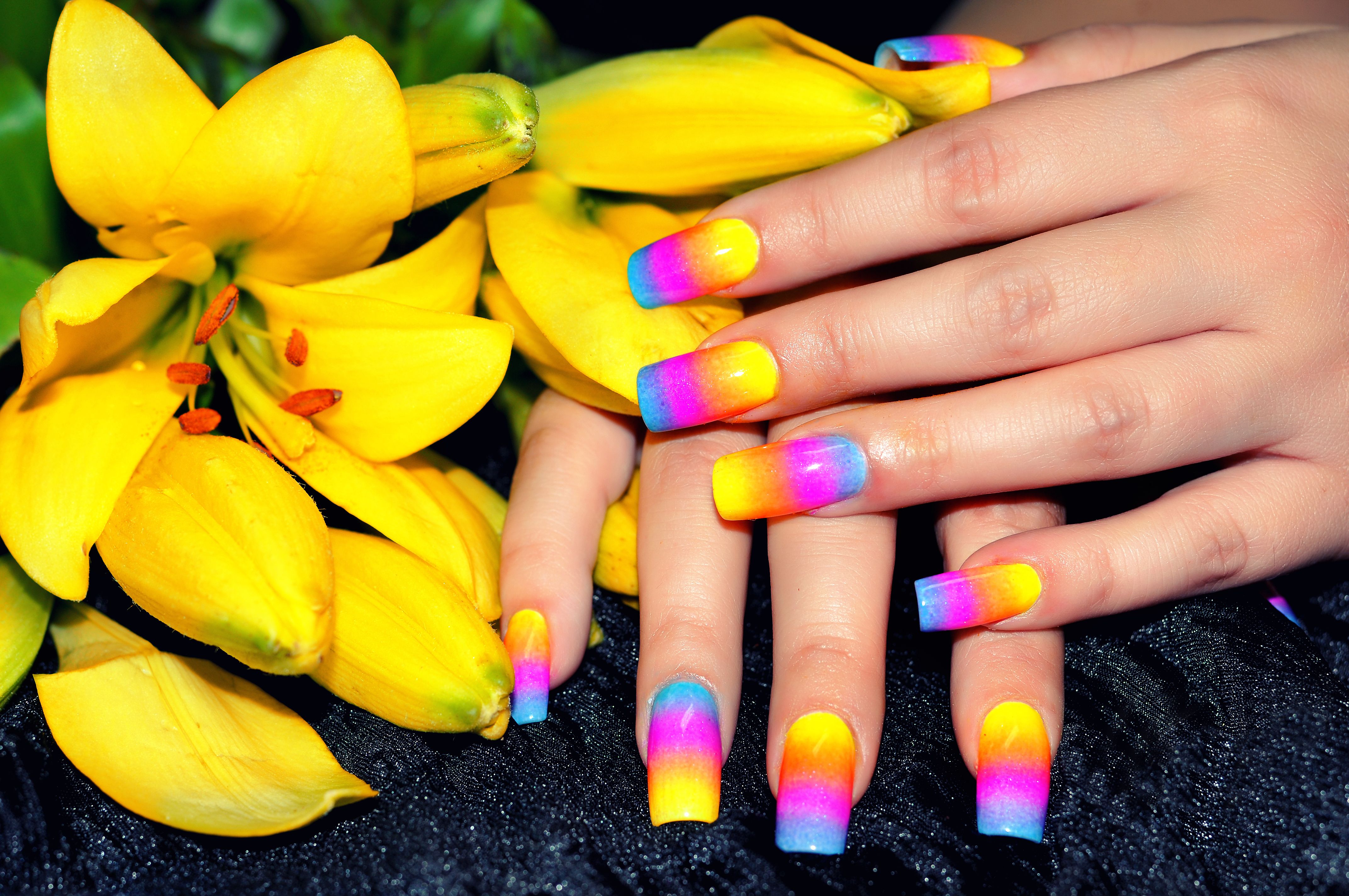 Rainbow-colored nails and yellow flowers. | Source: Getty Images
Y2K Nail Design Ideas
Y2K nail designs are all about creative freedom, but there are some pre-crafted motifs that beauty enthusiasts may enjoy. One design that resembles a CD is the silver chrome nails, better known as mirror nails.
According to nail artist Lila Robles, a Japanese company offers an array of powders and pigments conveniently made in a pen format. Its rounded sponge tip allows for a user-friendly and seamless application process.
Meanwhile, seasoned artists can use other chrome effects nail powder. Gel nail polish should be used as a foundation before the powder and after topped with a protective gel topcoat.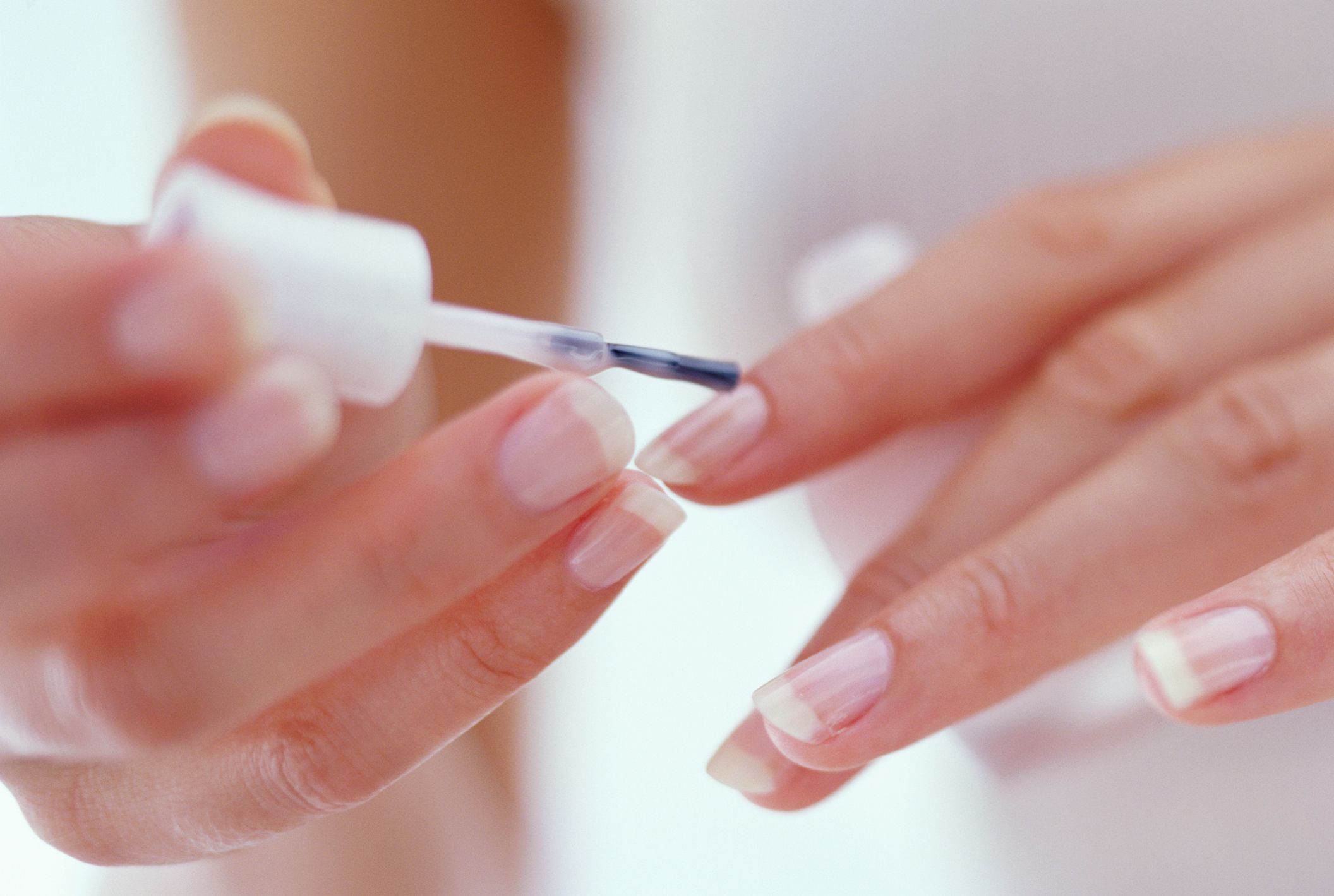 A person applying nail polish. | Source: Getty Images
Other attractive Y2K nail designs are those with chunky charms. As nail artist Mei Kawajiri recalls, chunky charms were a monumental popularity surge during her Tokyo-based days. Besides its light colorful designs, 3D charms and crystals hung on the fingertips of several clients. She said:
"Clients yearned for elongated nails, often opting for a square shape, embodying the spirit of that time."
A third trendy Y2K nail design featured designer logos. Some brands need delicately hand-painted logos on nails, and some come in sticker forms that one can use over colored nails. Like other designs, a topcoat can help preserve nail art.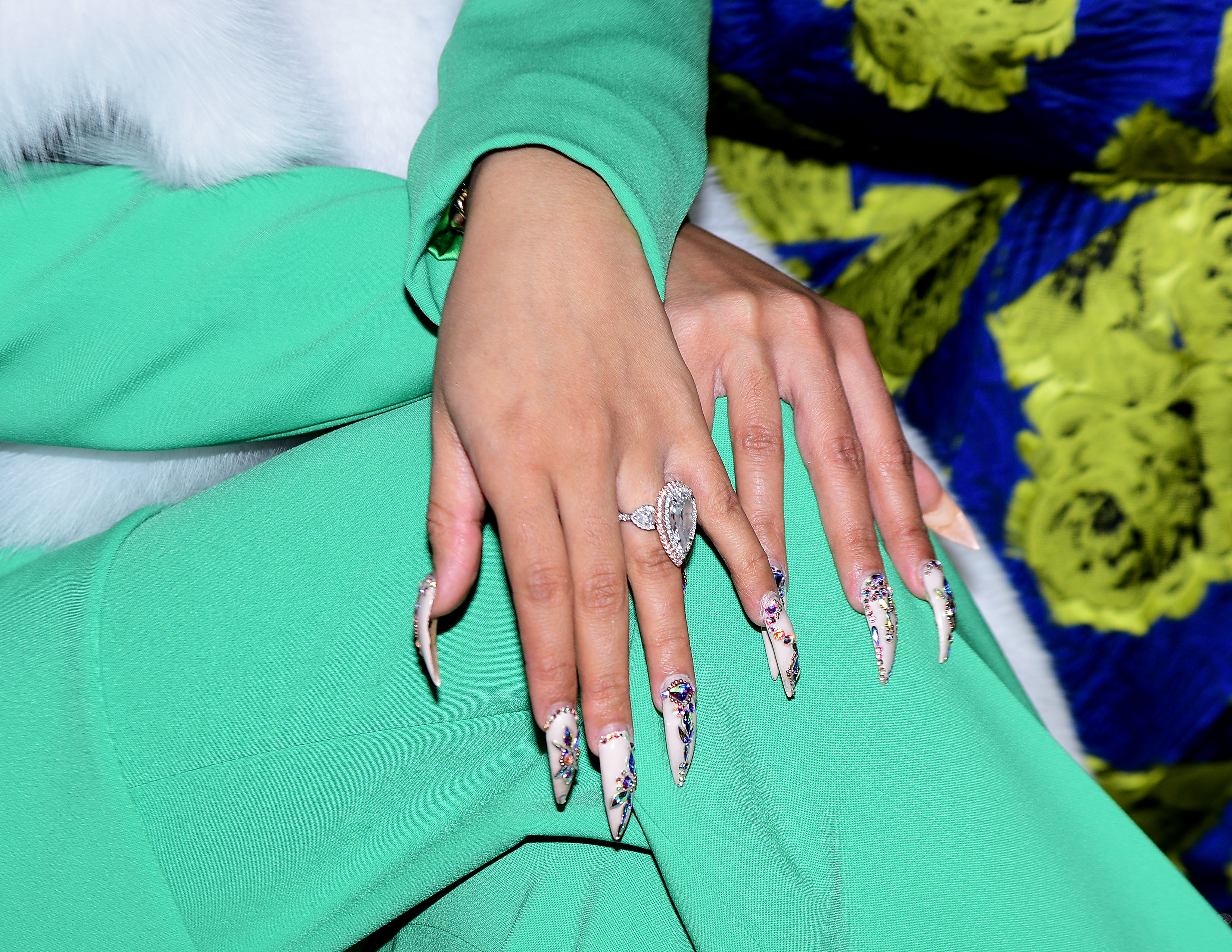 Cardi B's Nails during the Christian Siriano show at The Grand Lodge on February 10, 2018, in New York City. | Source: Getty Images
How to Apply and Remove Fake Nails
Nowadays, having well-designed and artistic nails is made more accessible and affordable through artificial nails. The application process is also simple and can be done without help.
The first step in the application process is washing the hands and pushing back the cuticles. This ensures no dirt or skin sticks between fake and natural nails. Next, cleanse the nail surface with a nail dehydrator or alcohol swab.
Before applying the fake nails, shape the natural nails with a file. The nail size should be at par with the fake nails, which are measured one by one. Finally, a small drop of glue is applied to the natural nail before sticking the press-on nail extensions.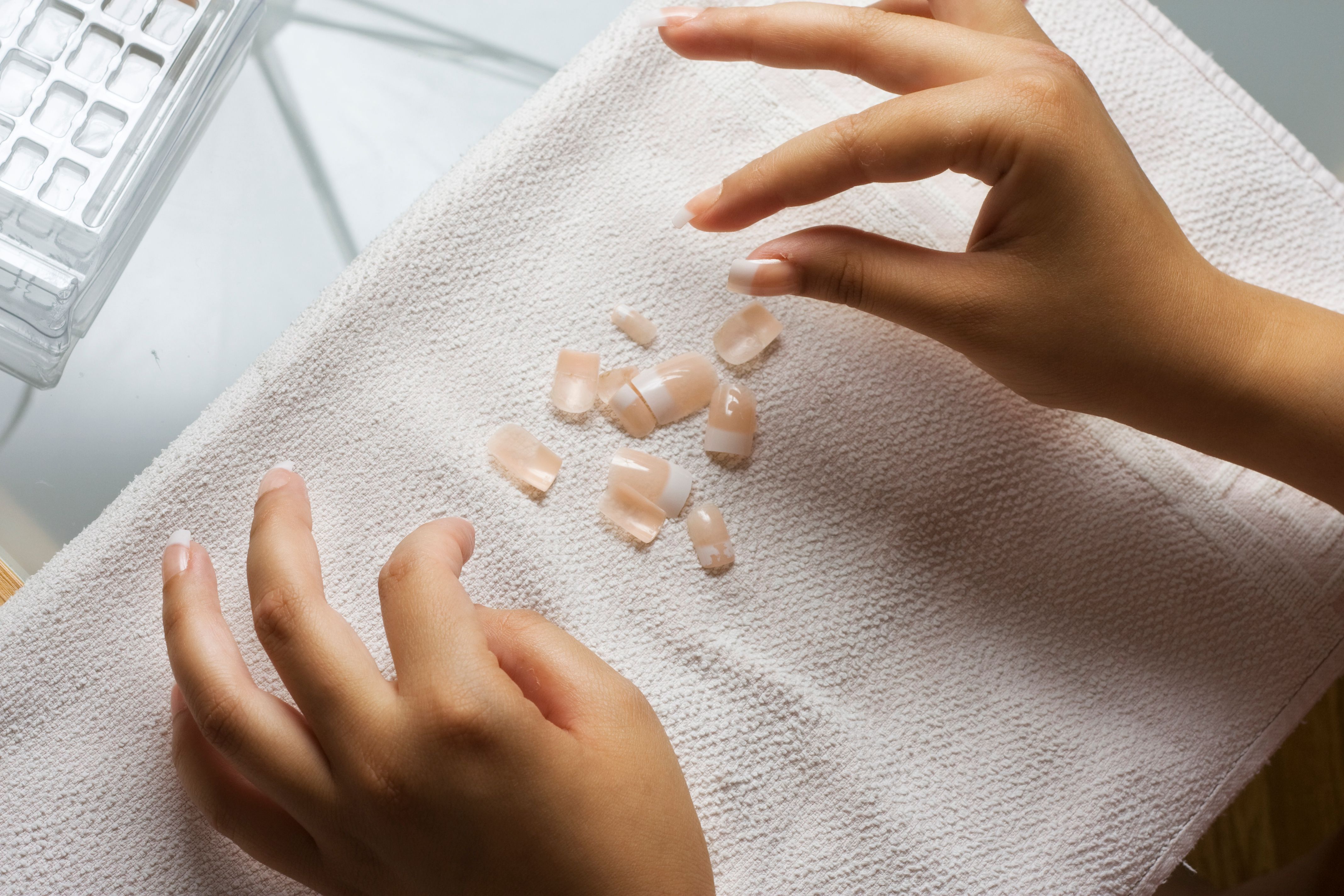 Stick-on nails scattered on the table. | Source: Getty Images
Pressing and holding the fake nail for 30 seconds or more is best to secure the application. Besides nail glue, other alternative products can help with sticking nail extensions. Some press-on nails use adhesives instead of glue. For this process, the natural nail should match the size of the bond provided.
Source link