Women's Health
Decoding the Mid-Size Body Type: Fashion Insights and Must-Haves
In a world that celebrates diversity and inclusivity, the mid-size body type emerges as a canvas for redefining fashion norms. As the spotlight shifts toward embracing a range of shapes and sizes, understanding the nuances of dressing for the mid-size physique becomes pivotal.
Through the years, fashion industries have highlighted the different body types and painted a picture of what beauty is. However, in recent times, more brands are celebrating all shapes and sizes, shifting the traditional beauty standards that have long dictated the "ideal" body.
While all sizes are beautiful, specific clothing and styles are naturally more flattering for some body types than others. On that note, people with mid-size body types need fashionable pieces that celebrate self-expression, authenticity, and sartorial freedom.
A person taking their body measurements. | Source: Pexels
What Is a Mid-Sized Body Type?
Falling in a mid-size category means having measurements between straight sizes and plus-sizes. When considering numbers, mid-sizes are conventionally known as those between 10 to 14. They are also those who find clothing pieces that are tagged as medium.
While mid-size is not exactly slim, it also differs from plus size. Mid-sized people also have insecurities, but their experiences are distinct from those in the heavier category. Many influencers who fall into the mid-size category don't use the term plus-size when talking about themselves.
They aim to highlight people whose clothing sizes are often not discussed. In doing so, they unintentionally create a distinction between mid-size and plus-size. Mid-sizes are often forgotten because of the body positivity movement, which considers straight sizes and plus-sizes as equals in beauty.
Must Haves and Popular Styles in Mid-Size Fashion
Some must-have clothing for mid-sized women includes biker shorts or shapewear, which are often seamless and stretchy. They are used when wearing skirts and dresses to avoid chafing between the thighs.
Lounge-like leggings are also essential for mid-sized women, especially good-quality ones. They are comfortable for lazy days and can be worn with other clothing. YouTuber Carrie Dayton said:
"I feel like every mid-size person needs to have a just go-to pair of leggings and bike shorts."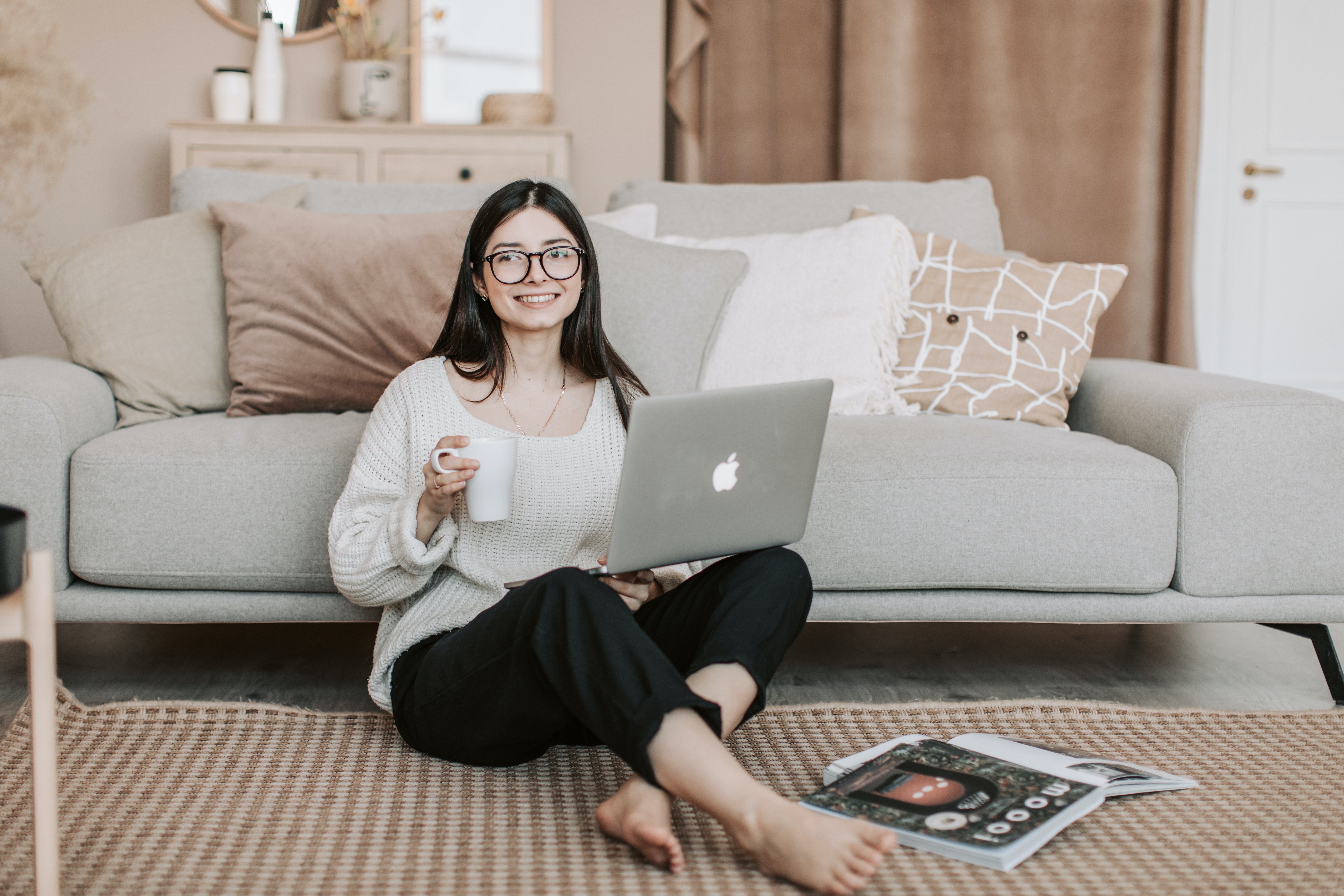 A woman using her laptop at home. | Source: Pexels
While there are mid-size must-have clothing, trendy styles are also circulating the internet. These include puffed long-sleeved a-line dresses, high-waist straight-ankle jeans, loose cardigans, silky oversized shirts, and two-piece sweater dresses.
Most of a person's wardrobe should generally consist of core and neutral colors, including black, white, gray, and navy.
Such clothes are perfect for casual wear and can be elevated to smart casual attires with the appropriate pairings, accessories, and shoes. Other fashion items include owning leather belted jackets, ruffled short-sleeved dresses, and a-line skirts.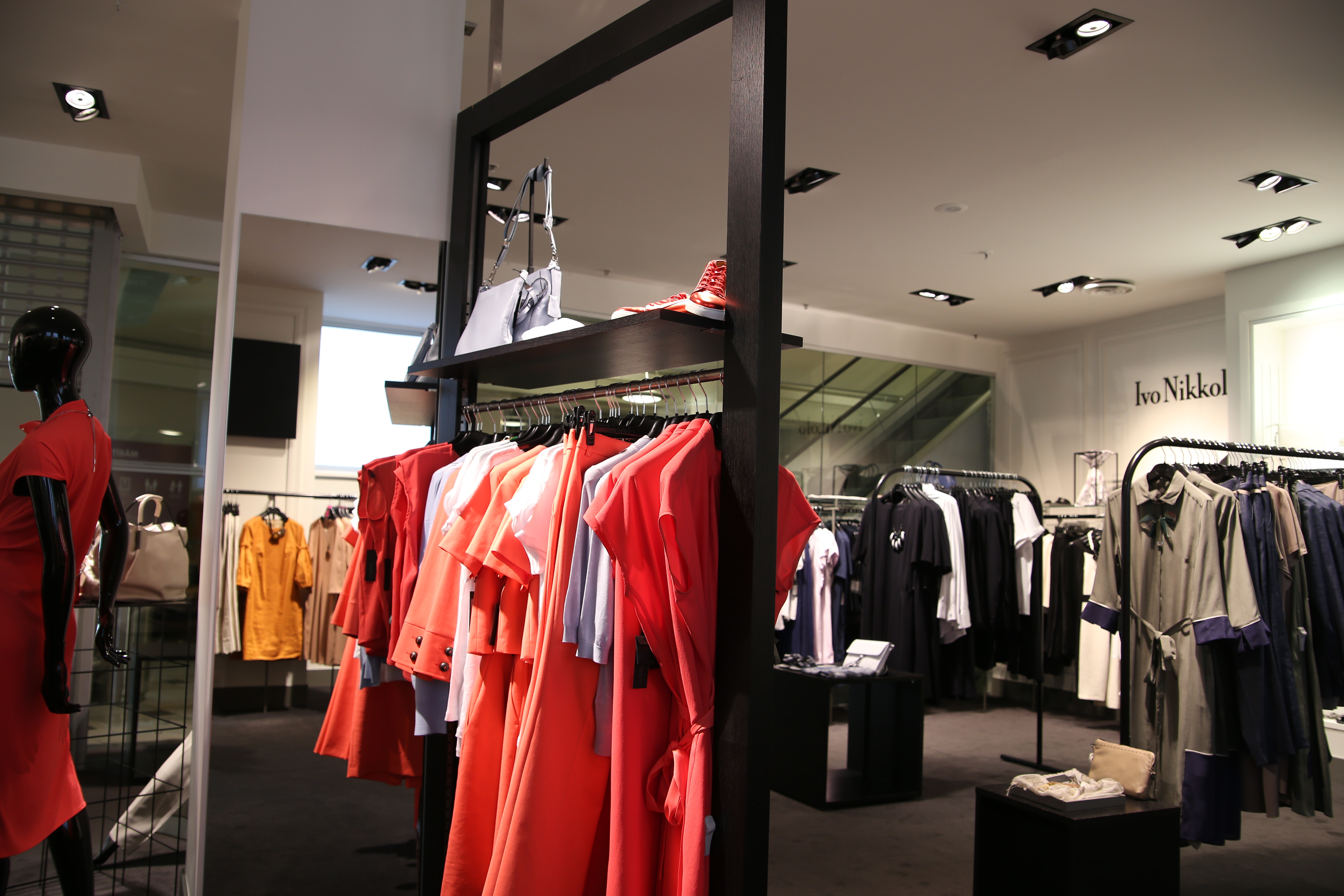 Clothes on racks inside a store. | Source: Pexels
Rules for Mid-Size Clothing
There are no laid-down rules for mid-size body types, as anyone can dress as freely as they please in whatever makes them comfortable and empowered. Should there be rules, it would be to love the clothes purchased and feel confident wearing them.
However, most of a person's wardrobe should generally consist of core and neutral colors, including black, white, gray, and navy. Such hues are easy to pair with other clothing, which can maximize its potential to mix and match.
The next most significant section should be tonal colors that can add texture to any outfit. Meanwhile, the smallest segment of a wardrobe should consist of accent colors and patterns. Investing in essential and quality pieces that can last years is also important.
Source link