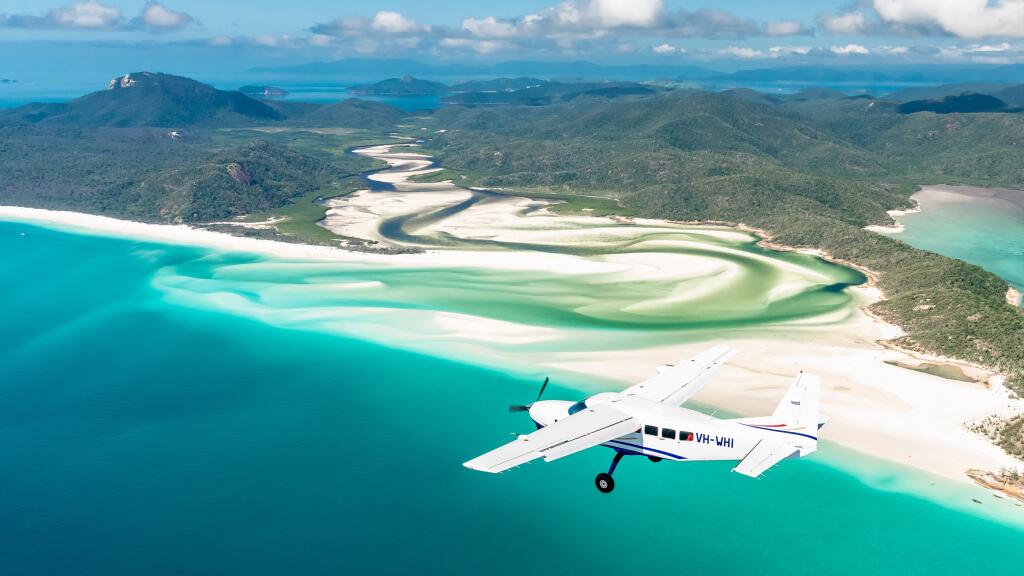 Ah, Queensland. The sunshine state. A haven for beach bums, thrill-seekers, nature enthusiasts and anyone looking to immerse themselves in Australia's tropical northeast. Whether you've already fallen in love with its sparkling coastline or you're considering your first visit, Queensland has a treasure trove of experiences waiting just for you. For those who've walked along the golden sands of Surfers Paradise or snorkelled in the Great Barrier Reef – you might be wondering, "What more could there be?" But Queensland, in all its vast beauty, is a mosaic of unexplored territories, unique culture and untold stories. So come with us as we explore the call of Queensland.
Reconnect with the Familiar
Queensland Islands: Beyond the luxury resorts of Hamilton Island, explore the region's scenic hiking trails, hidden beaches and a vibrant coral ecosystem. From the family favourite of Daydream Island to the incredible natural habitat of Heron Island and the 4WD drive playground of K'gari Fraser Island, the Queensland Islands are a world where luxury meets natural splendour.
Reef Rediscovery: Think you've seen all the Great Barrier Reef has to offer? Dive deeper and explore new, less-travelled diving spots or indulge in a luxury Reefsleep experience – yes, sleeping under the stars surrounded by colourful marine life and coral gardens!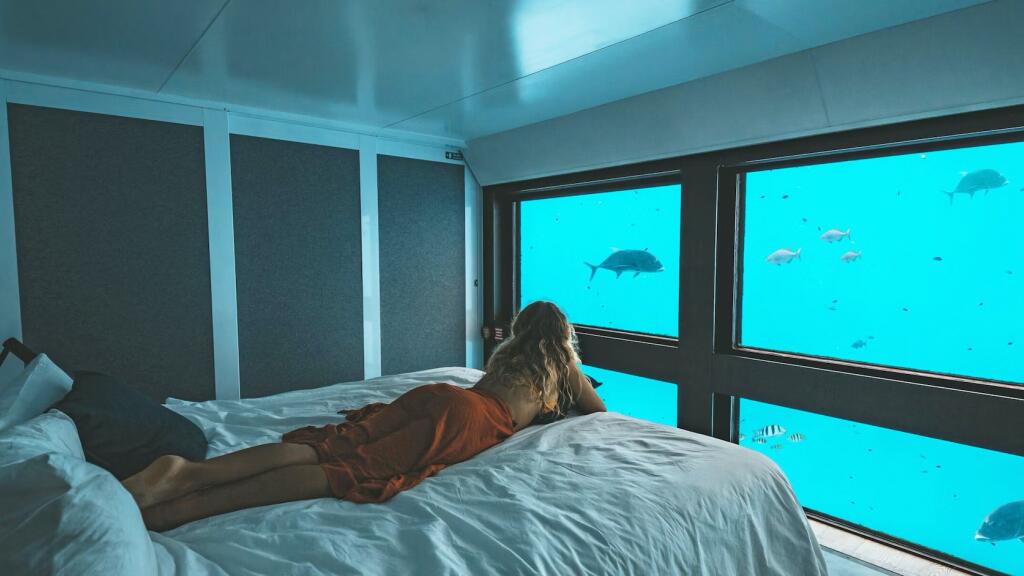 Gold Coast Hinterland: If you've savoured the beaches, head to the lush green hinterland. Explore Springbrook or Lamington National Park for hidden waterfalls, ancient rainforests and incredible panoramic views.
Brisbane Reimagined: Take another stroll through Queensland's capital, this time immersing yourself in the burgeoning art scene, hidden laneway bars, or the revamped Howard Smith Wharves, offering eateries and boutiques in a historic setting.
New Experiences for the Seasoned Traveller
Paronella Park: Experience the magic of a Spanish castle set amidst the rainforest. An award-winning heritage-listed attraction 120km south of Cairns in Tropical North Queensland, this five-hectare hydro electric plant is a mystical wonderland featuring a waterfall and over 7000 tropical trees and palms. With its dreamy gardens, tunnels and bridges, this enchanted wonder has a unique history.
The Ethereal Daintree: You might have seen rainforests, but Daintree is a realm on its own. Renowned as the world's 'oxygen factory', this 1200 square kilometre wonder is a partly protected National Park home to millions of plants and vegetation which form a matrix that supports a unique and delicate ecosystem. Older than the Amazon, it provides an authentic journey through ancient Earth's memories.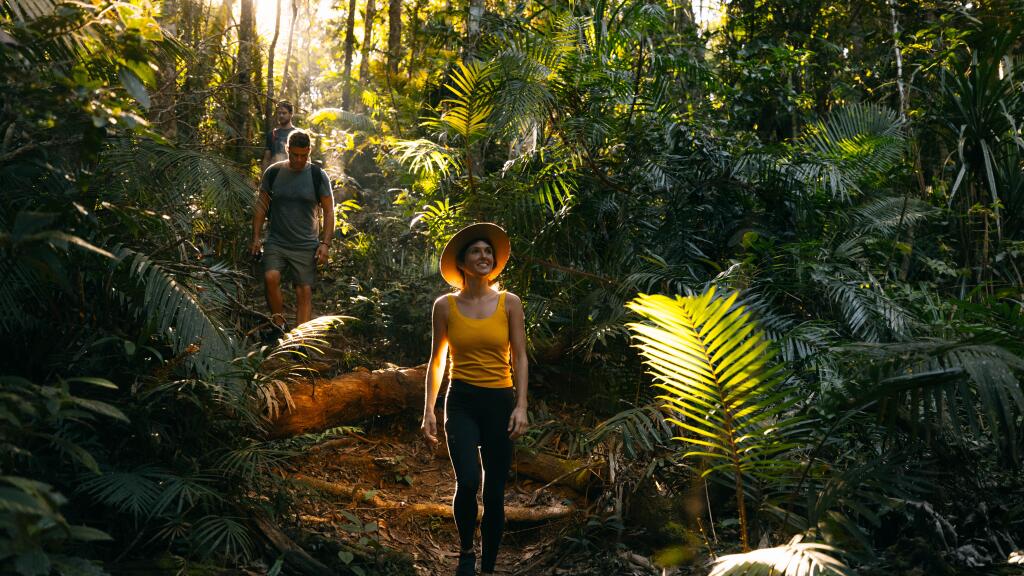 Port Douglas' Mystique: Port Douglas is the only place on Earth where two World Heritage Listed Sites meet but beyond its reputation as a gateway to the Reef and rainforest, it offers crystal-clear waters, boutique shops and regional gastronomy famous for its fresh seafood. A tropical paradise brimming with natural beauty and adventure, don't miss the chance to sail on the sapphire waters, or even better, catch the annual Carnivale for a feast of culture and colour!
Culture & Culinary Wanderers
Food Markets of Noosa: Surrounded by national parks, golden beaches and lush hinterland, Noosa is part laid-back beachside town and part trendy holiday destination. Along with its boutique shopping, a visit to Noosa is synonymous with indulging in all manner of culinary delights. In particular, the farmers' markets are a foodie's paradise where you can enjoy the freshest tropical fruits, sinfully good gourmet cheese and everything in between.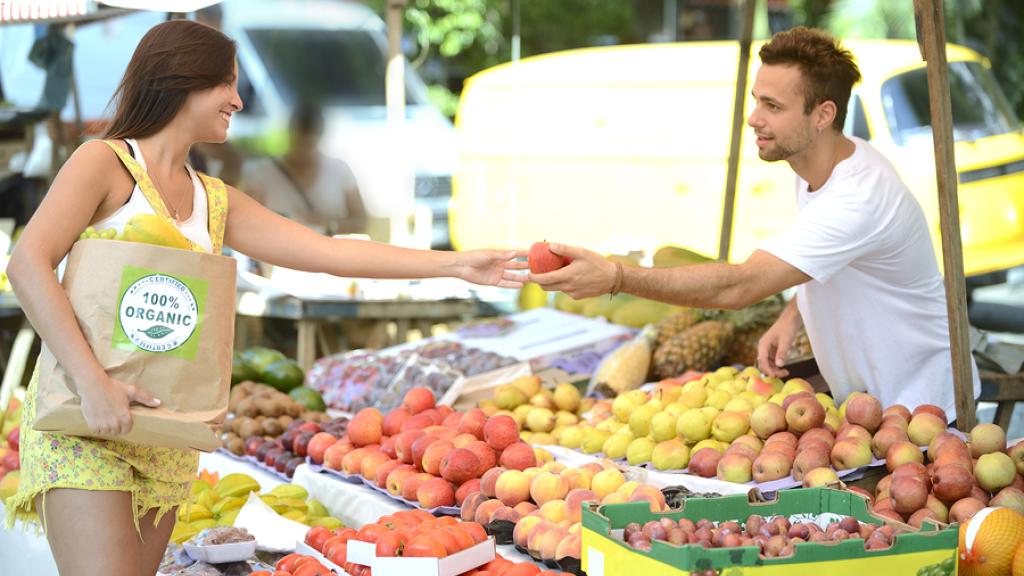 Indigenous Experiences: Dive into the deep spiritual roots of Queensland with the indigenous communities. Attend a traditional 'smoking' ceremony, learn the art of boomerang throwing or simply listen to the dreamtime stories under a canopy of stars.
Wine Tour in Granite Belt: This might surprise many, but Queensland has its own wine region. Delve into an assortment of wines amidst the serene landscapes. Far from your local bottle shop, but only three hours from Brisbane, this pursuit of plonk provides the perfect opportunity for some chill time while exploring the cellar doors and artisan food providores.
So, whether you're yearning to relive your Queensland memories or you're seeking adventures uncharted, the state invites you with open arms. It's not just about visiting. It's about reconnecting, rediscovering and rejuvenating your soul. Because Queensland isn't a one-time destination; it's an eternal experience. Dive in, journey anew and let Queensland's spirit become a part of yours.
Queensland – beautiful one day, your tropical playground the next!
Comments