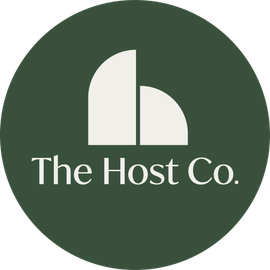 The Host Co
Headquarters: Los Angeles
CEO: Annie Sloan
Website: The Host Co
Founding date: 2020
Investment: $2.1 million
The Host Co. transforms short-term rentals into full service hospitality by adding instant concierge amenities: from spa and chef to in-rental shopping and beyond. The Host Co.'s embedded software is the "easy button" for hospitality upsells – adding a plus-30% revenue stream and connecting the future of work (travelers and digital nomads) with personalized local services.
PhocusWire coverage
The Host Co. snags $1.85M to make Airbnbs shoppable
STARTUP STAGE: The Host Co. adds hotel-style amenities to rentals
Strategic goals for 2024
We are entering 2024 with a category-defining product that is a global, fast and incredibly flexible connector of new upsell revenue. Our software is built to help short-term rental hosts and SMB hospitality operators embed local amenities and upsells into their booking flow – all of which can be plugged in under five minutes and added to any type of listing. We are laser-focused on being the best retailing partner, bringing in a fresh revenue stream for our operators and doing this all on a web-based, self-serve platform. We lead with simplicity and usability.
This global chapter also helps get us closer to our mission of bringing tourist dollars further into local economies – specifically connecting the dollars of wealthy travelers further into developing travel destinations. Our platform can be shared via text, WhatsApp or any messaging platform without downloading and can be used by anyone with a smartphone.
Lessons learned since founding
Listening, listening and more listening to our users! Understanding both the host and guest needs and paying close attention to not only what they say, but how they use the product.
And huge lesson learned: operators in SMB hospitality are a creative bunch! We see new types of upsells and offerings every single week that we never would have thought of. Alpaca brunch anyone? Mobile tattoo artist for the week of Coachella? Every listing has a unique offering and a custom set of upsells that is constantly evolving.
Hot 25 Travel Startups for 2024
See the full list of companies poised to make a mark on the industry in 2024.
Source link