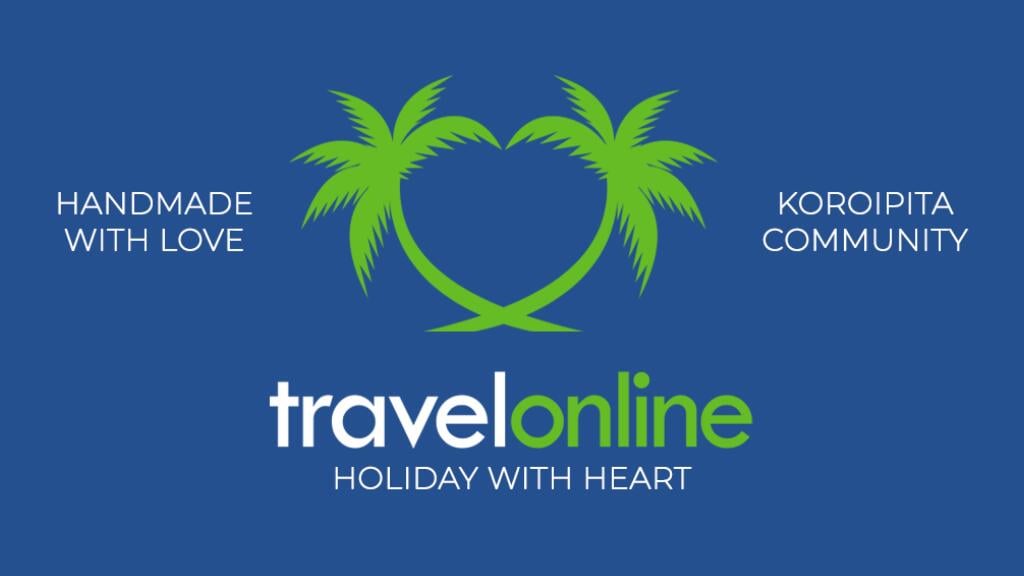 Fiji is a beautiful country known for its equally beautiful people. It has been a big part of our business for well over 20 years and we can't help but feel a connection with the overwhelmingly warm and generous Fijian people. Over the years we have formed a lot of strong relationships which have turned into friendships. It is more than just business to us. We work hard to source great value holiday packages but it is the people of Fiji that make your holiday special and we appreciate them for that. Whilst the last couple of years have been a difficult period for the travel industry, it has been even tougher for Fijians who rely on tourism to help support their families. Which is why it is so important to us to support the locals and give something back.
When you book a holiday with TravelOnline you are making a difference to a local Fijian community. For every Fiji holiday package booked, TravelOnline contributes to directly support social housing, education and welfare for Fijian families in need. The Koroipita eco-community provides cyclone safe housing and pathways for advancement to over 360 socially disadvantaged families.
TravelOnline first partnered with The Koroipita Project back in 2019 to contribute FJ$12,000 towards building a new home for a Fiji family in need. Four members of our team travelled to Koroipita in rural Fiji to learn more about the fantastic initiative and get involved, helping to build a new home for a Fijian family. We started talks about our Holiday with Heart concept which was about to begin production when Covid hit. Whilst we had to hit pause on almost everything, the idea to help our friendly Fijian neighbours never left our mind.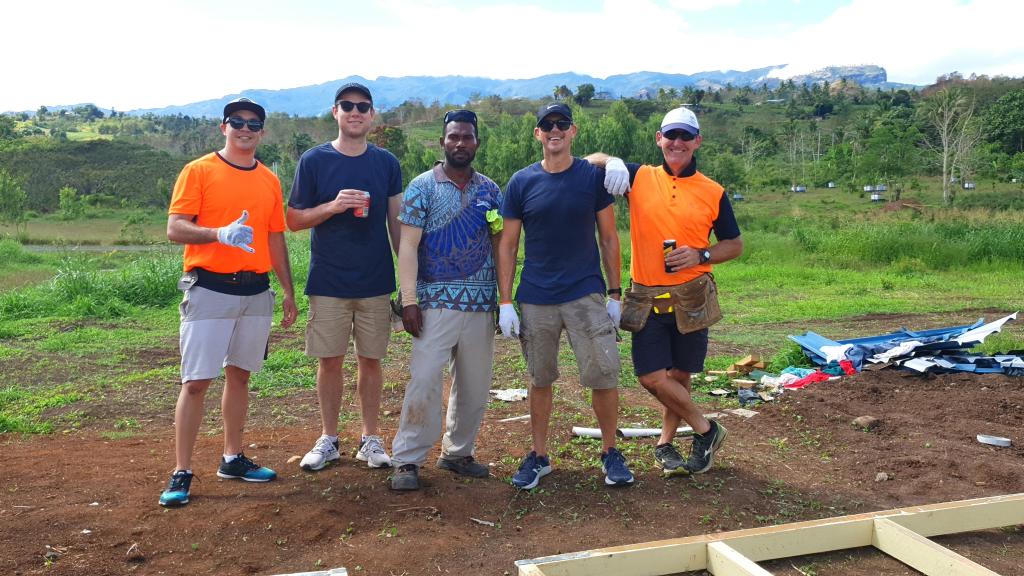 It is wonderful to finally see the project come to fruition and as of next week, TravelOnline customers arriving into Fiji and being transferred by Rosie Holidays will receive an Eco Beach Bag as an arrival gift. These bags are handmade with love in a special boutique by a group of women living in Koroipita as part of a social enterprise program. These opportunities nurture inclusion and enable women to become financially independent through access to generous payments for participation. The boutique was set up a few years ago but was facing closure due to a lack of jobs, however our order to produce 1,000 beach bags created enough jobs for the boutique to remain open.
The bags all have the same turtle design with a varied border made from eco-friendly recycled fabric off cuts, making every bag unique. They are generously sized to fit beach towels and all the holiday essentials, meaning you can use them during your stay in Fiji and continue the happy memories when you return home. Inside each bag is a story card explaining the charity, with a QR code where customers can choose to donate directly to the charity if they wish.

The feedback we have received from the community about the difference our support is making is very heart-warming. The ladies involved, some of whom are single mothers, are earning around F$200 per week which is much more than the garment factories in Fiji pay their workers.
TravelOnline have launched this initiative with Rosie Holidays and hope to expand to our other transfer operators in Fiji including South Sea Cruises and Malolo Cat in future. We look forward to keeping this project ongoing and hope to expand the Holiday with Heart concept to other destinations in the future. If you'd like to get involved with the Koroipita Project and give back to our South Pacific neighbours, visit https://mtctfiji.org/ or book a Fiji holiday package with us. Vinaka Vakalevu!

Comments