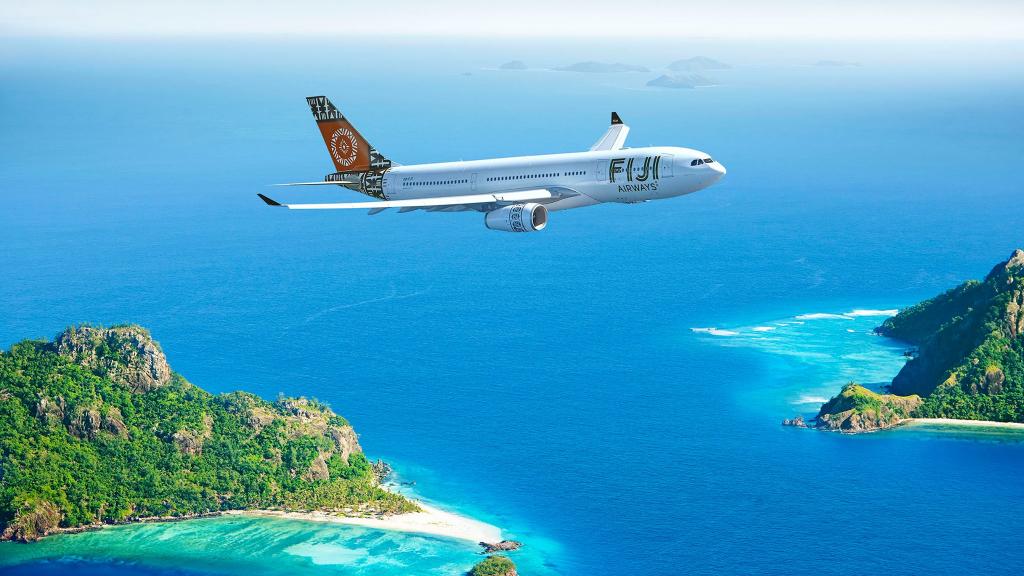 Emotional scenes have played out at the airport and in the streets as Fiji welcomed back its first tourists in 20 months. At 11:40am local time Wednesday 1 December, the first Fiji Airways flight FJ914 from Sydney touched down in Nadi, ending 615 days of international border closures for the tourism-dependent nation.
The friendly South Pacific island nation welcomed hundreds of Australian tourists on Wednesday, sparking joyful celebrations on the tarmac, in the airport terminal, on the streets and at the many hotels welcoming visitors. The first tourist flight took passengers on a special flyover of some of the most popular resorts in Nadi and the Coral Coast, where the beaches were lined with hospitality teams overflowing with joy and Fiji's famous bula spirit.
As the plane touched down and taxied down the runway, two fire engines lined the taxiway and marked the arrival with a water salute. The excitement continued in the terminal where grinning grass-skirted dancers welcomed ecstatic holidaymakers with traditional performances, songs of celebration and welcome gifts from the grateful nation.
Face masks could not hide the beaming smiles of travellers who had finally made their way to Fiji for long-awaited honeymoons, anniversaries, celebrations and holidays. Most were unperturbed by recent developments relating to the Omicron variant. Alex and Bella Epshteyn were in Fiji to celebrate their 26th wedding anniversary and told news.com.au there was no point being worried about it.
"We didn't know we were on the first flight out when we booked but we do now… we're very excited. We're not really worried about Omicron. It's not really in our control anyway… so we might as well get away," Bella said.
The excited arrivals were taken from the airport to one of more than 200 hotels where welcome parties lined the streets. The joy and jubilation was captured on social media, before eager holiday makers arrived to further festivities at their COVID-approved accommodation.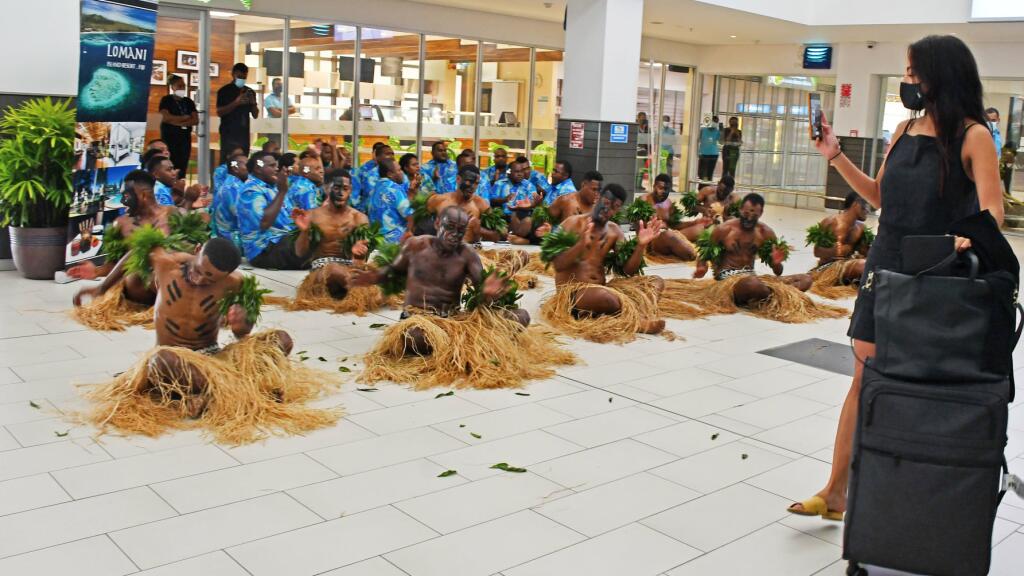 The nation has been hard at work ensuring that citizens and visitors stay safe, having achieved over 90 per cent full vaccination of the population as well as requiring all international arrivals to be fully vaccinated and return a negative PCR test within 72 hours of their flight.
As a nation that relies heavily on tourism, the border closure saw an estimated 10% of Fiji's population unemployed. Fiji Airways chief executive Andre Viljoen said it was a "momentous" occasion after a tough 20 months for the tropical holiday destination, where tourism accounts for about 40 percent of the economy.
"The international border reopening will reignite Fiji's economy. The return of tourists means a return of jobs in Fijian tourism and return of revenue flows crucial to the Fijian economy," he told reporters.
Fiji Prime Minister Frank Bainimarama this week described the return of tourism as a lifeline for a country battling "the strongest economic headwinds we have ever faced" because of the pandemic.
"Today, we are proud and most importantly prepared to welcome the first tourists to fly to Fiji in almost two years. Our message to every fully vaccinated, COVID-tested traveller who arrives to our shores is simple: Welcome Home," Bainimarama said in a post on Facebook.
Tourism Fiji chief executive Brent Hill said resorts on the two main islands of Viti Levu and Vanua Levu were gearing up for an influx of foreign travellers.
"We know our job has just started and we look forward to seeing more tourists coming in 2022. We've noted around 75,000 bookings for the next couple of months, which is outstanding," he said.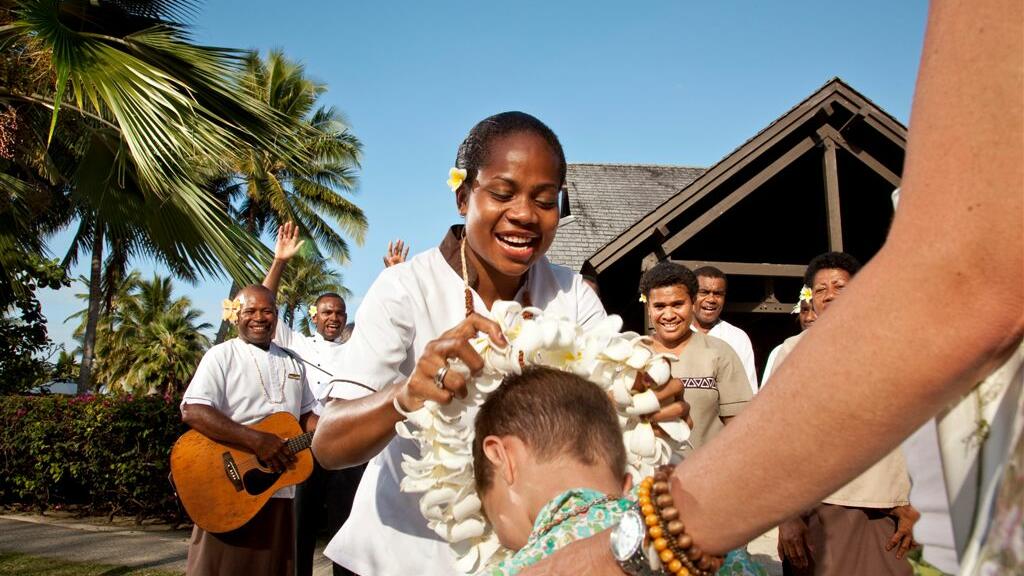 In fact travellers considering Fiji holidays are urged not to leave their travel plans too late, with many hotels already filling up quickly for key dates into the middle of next year. School holidays in particular have been quick to book out, with those dates sold out across most resorts in January, April and into June and July. The message is clear: if you don't want to miss out you need to book now.
This is especially important for travellers with credits held over from previously cancelled holidays. Whilst expiry dates have continued to be extended while travel was not possible, now that borders are open these credits are on a deadline and holidaymakers may as well make use of them to take advantage of some of the incredible reopening deals that are on offer.
The reopening of Fiji comes just one month after Thailand reopened its borders to fully vaccinated tourists. Thailand was among the first countries in Asia to reopen to international visitors from 1 November. Tourist numbers are expected to reach as high as 15 million in 2022 with tourism operators identifying key trends with returning travellers. Thailand holidays are expected to be longer than the previous average of 5-8 nights.
Centara Hotels Chief Financial Officer Gun Srisompong said that "demand patterns have changed. Individual travellers on longer stays and 'workations' need more personalisation."
Thailand's Asset World Corporation Pcl (AWC) said "tourist behaviour is changing – there are longer stays with a focus on well-being … not only bringing back good memories but also feeling refreshed and healthy."
When it comes to top holiday spots for Aussies, the only favourite yet to reopen is Bali and although no firm reopening date has been set it's looking likely for February with Jetstar offering return flights from 1 February. Travel agents have already seen a rise in bookings for Bali holidays as keen travellers get in early in an attempt to beat the reopening rush and take advantage of the unbelievable deals on offer.
So as vaccinations continue to roll out in Australia and across the world and more international borders open up, where will your first overseas holiday be?
Comments