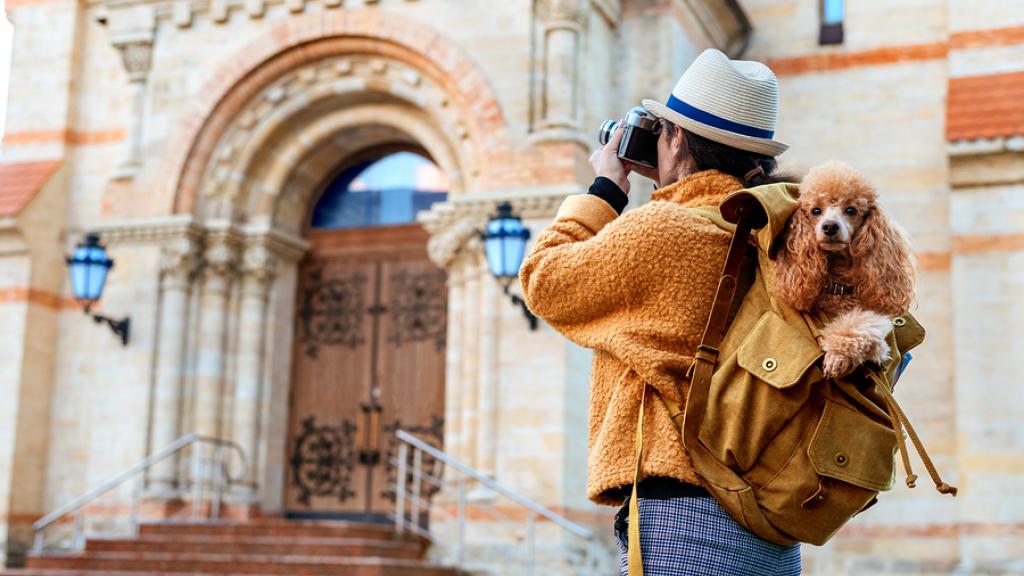 Just when you thought you were well travelled, these jet-setting pets are here to one up you with their envious holidays and impressive collection of passport stamps. From high-flying doggos to island hopping chickens, these privileged pets are seeing the world in style.
Here are 5 jet-setting pets who travel better than we do.
High-Flying Corgi
Marcel Le Corgi is not only an Instagram sensation (125,000 followers and counting!), but also one of the most well-travelled dogs on the planet. At just 7 years of age, Marcel Le Corgi has travelled to 11 countries including France, Italy, The Netherlands and the French Alps. He even went on a tour of the USA to check out some of the best dog friendly hotels in the country. If you'd like to follow Marcel's adventures and swoon over his adorable travel snaps, check out his Instagram @lecorgi.
Adventure Cat
From the tropics of Queensland to the red Australian outback, Willow the adventure cat sure loves to travel. Since 2015, Willow and her human, Richard have been living the #vanlife exploring every inch of Australia. Together, they have travelled over 40,000km with no plans of slowing down any time soon. Willow is a very curious traveller and loves to explore, but her favourite pastime is snoozing on top of the roof racks. You can follow Willow's travels through her Instagram @vancatmeow.
Roaming Rabbits
Travelling with your cat or dog is fairly common these days, but travelling with a bunny, now that's impressive. @rabbittravel is the Instagram account behind two cute bunnies, Toffy and Darkness. Based in Lisbon, these furry friends prove that you can never be too small to see the world. Together, they have visited many countries across Europe including Germany, France and Spain seeking out the best bunny friendly destinations. Living through their motto, "make the world fluffy again" these bunnies really are living their best lives.
Jet-setting Dog
Abandoned on the streets of India, Chapati had a difficult start to life. That was until Ukrainian travelling couple Kristina and Eugene stumbled upon an adorable but very weak puppy that they just couldn't leave behind. So instead of continuing their backpacking journey across India, they spent the next weeks nursing Chapati back to health. After numerous vet visits and vaccinations, Chapati was officially adopted and declared fit to travel. Since then, Chapati and her humans have travelled to 14 counties across the globe including Thailand, The Philippines, Italy and Turkey. You can follow her adventures on her very own Youtube channel, @travelingchapati.
The Sailing Hen
Introducing Monique, the loveable little red hen sailing across the world. Accompanied by her human, Guirec, Monique has been sailing the high seas for the past 5 years. Throughout her journey, Monique has come face to face with polar bears, paddle boarded through icebergs and even sunbathed on the beaches in the Caribbean. The unlikely comrades are inspiring travellers of all ages to dream big and see the world. Guirec and Monique have written a book titled, "The Hen Who Sailed Around The World", and are just about to release a documentary. Where to next for Monique? You'll have to wait and see.
About The Author
Comments