Innovation
Welcome to the Digital Tree Map of New York City
While dubbed the "asphalt jungle," New York City boasts a significant tree population across its parks and streets. Beyond mere aesthetics, urban vegetation emerges as a crucial asset in counteracting the impacts of climate change within cities. While we've previously explored how scientific progress aids sustainability, nature stands out as an unparalleled remedy for human shortcomings. In line with this, NYC Parks Department's novel tree map for the city reveals the condition and whereabouts of each tree and secures their welfare, marking a stride towards a greener future.
A map of New York City trees
The digital tree map of New York encompasses slightly over three thousand hectares, spanning parks and urban areas without forests across the city's five boroughs. The project extends its coverage beyond parks and streets, encompassing trees within historical residences, community gardens, and playgrounds. Users of the map gain access to details about more than eight hundred thousand tree specimens, including the following characteristics:
Tree species
Precise location
Maintenance status (pruning, irrigation, etc.)
Inspection history, including upcoming tasks
 Additionally, the tool provides intriguing statistical insights into each tree's economic contribution, quantifying factors like its role in reducing air pollution and conserving energy. This feature aims to raise awareness among the population about the myriad advantages of trees in their localities. The map also offers a mechanism to report diseases or damages sustained by specific trees, facilitating prompt intervention by municipal authorities.
Commencing with the inventory of specimens during the years 2016-2018, the New York tree mapping project has evolved into what its creators tout as the largest and most up-to-date record of living trees globally. The data collection owes its success to the collaboration of municipal staff and a dedicated group of volunteers. Recognizing the citywide benefits, they opted to transform this registry into an interactive tool accessible to all citizens.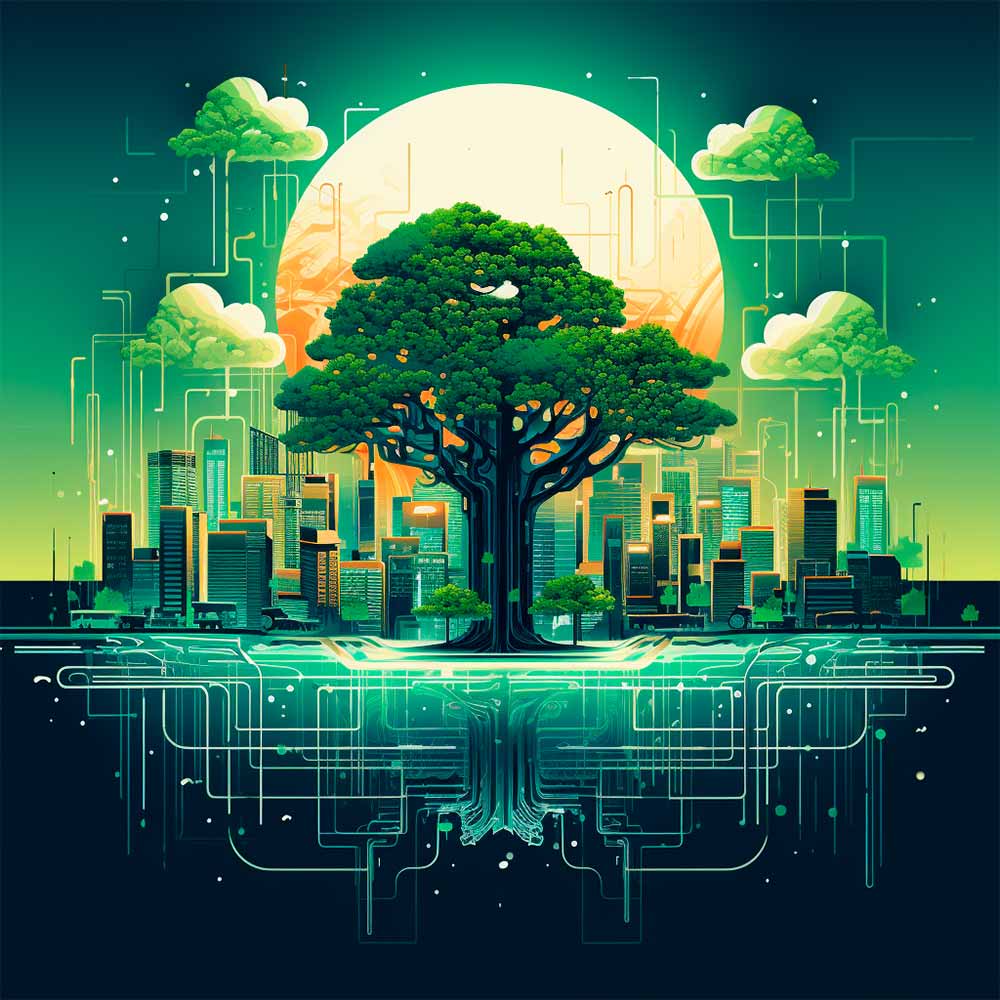 Some interesting facts about New York City's trees
Just as in a forest, each city possesses its distinct vegetation profile. As an interesting observation, the creators of the New York tree map have condensed intriguing statistics. Notably, the city accommodates over five hundred distinct species. Here are some of the most striking facts:
Top 3 Landscaped Park Tree Species: London planetree (18,161 trees / 11.6% of total trees), Pin Oak (15,002 trees / 9.6% of total trees), Honey Locust variety (6,929 trees / 4.4% of total trees)
NYC Parks with the Most Landscaped Park Trees: Flushing Meadows Corona Park (8,698 trees), Prospect Park (3,995 trees)
Borough by Borough Landscaped Park Trees: Queens (40,617), Manhattan (39,273) Bronx (33,338), Brooklyn (32,580), Staten Island (10,817)
Number of Landscaped Tree Varieties: 570 different types of trees on streets and in parks
If you want to take a virtual tour and better understand the trees that populate the city, you have the tree map of New York here.
Main benefits of trees for a city
Modern urbanism is increasingly aware of the benefits of trees for a more sustainable city. New York's own parks department has summarized them as follows:
Energy conservation. Trees keep temperatures more stable, provide shade for buildings, attenuate the force of the wind and reduce ambient temperatures in summer. This results in the well-being of pedestrians and lower energy costs for buildings.
Storm water interception. Tree canopies prevent torrential downpours and trap much of the water in the canopy, preventing atmospheric pollutants from reaching the ground.
Elimination of air pollution. Urban forests trap polluting particles such as nitrogen dioxide or sulfur dioxide, as well as other suspended particles, improving air quality. They also reduce energy consumption by reducing the temperature, resulting in less polluting energy production.
They trap carbon dioxide. Tree leaves and branches trap atmospheric CO2 generated by vehicles and heating systems.
If, besides the map of trees in New York, you want to know other examples of how vegetation can improve the quality of life in cities, we recommend this article on the use of moss in vertical gardens or this one on a prototype of moss wheels that trap CO 2. As we told you in this article, trees can also become living architecture in cities.
Source: