Innovation
Underwater robotics for sustainability and ocean observation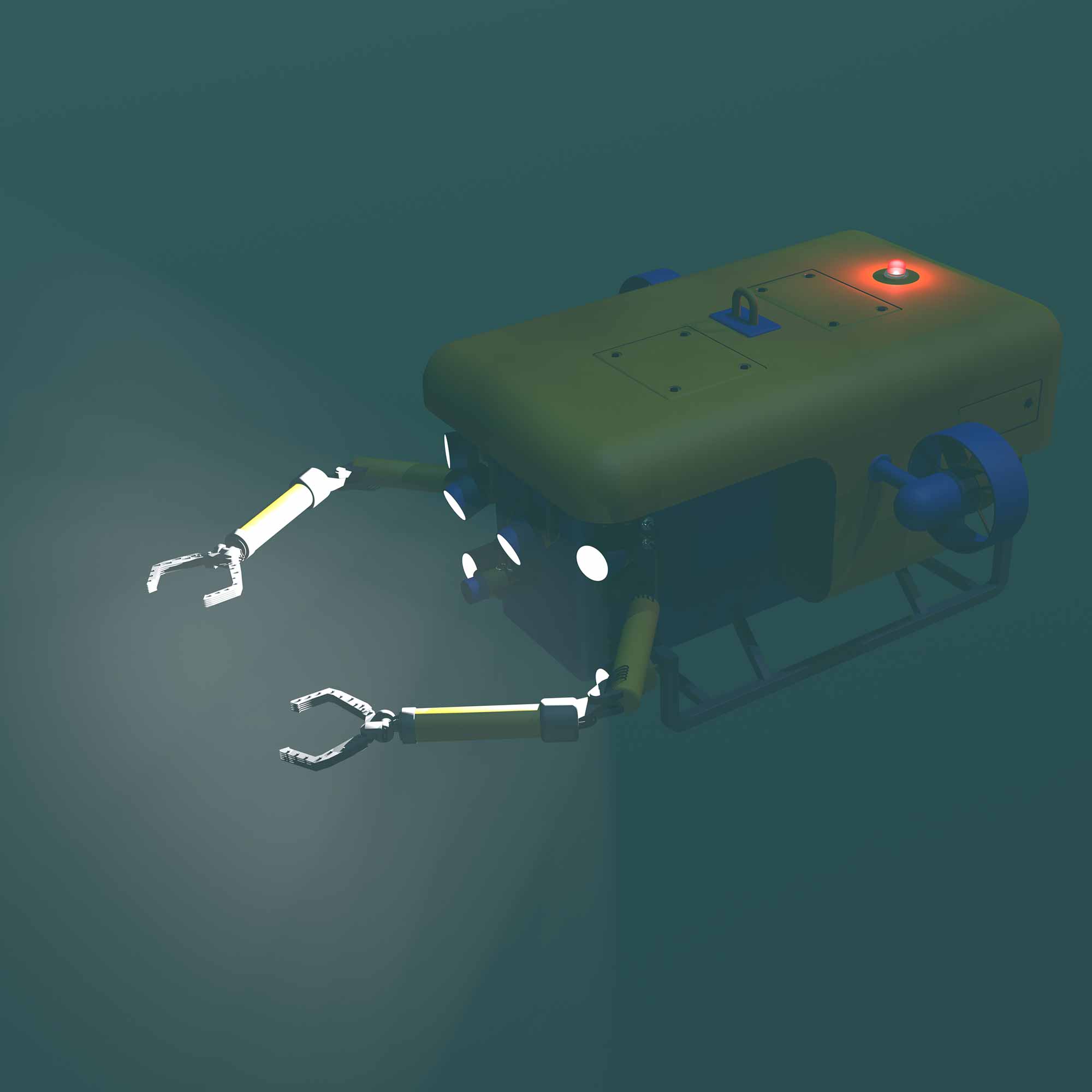 Oceans have become key operational centres to nourish ourselves from. Resources include not only oil, natural gas or minerals such as cobalt or nickel, but also renewable energy generated by sea wind farms, tides, currents or waves. Hence, the offshore or overseas industry is becoming increasingly relevant and its operating range is targeting even deeper waters with every attempt.
This immersion into oceanic horizons demands the construction and maintenance of extremely sophisticated infrastructures which are not always easy to preserve. In fact, many of these underwater operations must be performed by professional divers, often involving high-risk situations. The solution could lie in autonomous underwater vehicles (AUV/ROV), but so far these devices have been difficult to operate and extremely expensive.
However, people involved in SWARMs industrial project are working against time to conquer these challenges and turn innovations in robotics into solutions for these issues. But, what is this plan about?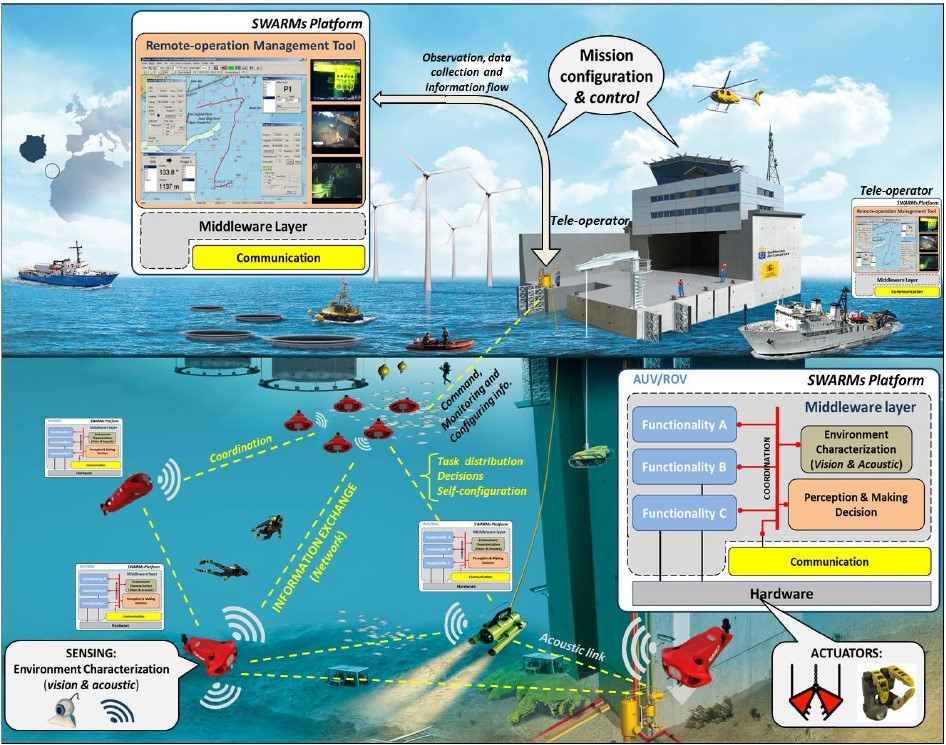 A swarm of submarine vehicles ready to watch over underwater landscapes, maintain infrastructures and preserve natural environment
SWARMs is a project coordinated by the Technical University of Madrid (Spain), also involving the participation of companies such as ACCIONA Construction and other large technology-oriented institutions, aimed precisely at improving the maintenance of these infrastructures with the help of technology and robotics.
How? Through viable implementation of underwater and surface vehicles (AUVs, ROVs, USVs) that provide better accessibility and performance in maritime operations, while enhancing safety for the staff in charge of them. SWARMs vehicles feature a recognition, detection and communication system that allows them to perform crucial tasks for these infrastructures collaboratively. As the name of the project suggests, it involves the use of a moving swarm of machines devised to:
– Perform maintenance procedures in facilities, such as preventing corrosion.
– Monitor chemical contamination.
– Detect, inspect and follow plumes and spills.
– Supervise the construction of underwater berms.
– Generate high resolution seabed mapping.
A cutting-edge merging of technology and innovation that may soon become an extraordinary breakthrough in offshore-related sectors and protection procedures against pollution.
Source: SWARMs