Innovation
The Top 10 Scientific Breakthroughs of 2021
Following the year 2020 marked by pandemic paralysis, 2021 has resumed the path of technological innovation with renewed intensity. And it is worth noting that many of the leading scientific breakthroughs of the year, which have resonated the most in our social networks, have a common denominator –  sustainability and the fight against climate change.
In this article, you will find what we believe have been some of the top breakthroughs in science in 2021:
1. More efficient batteries inspired by mammal bones
Biomimicry, or the principles of nature applied to technology development, is a recurring term in this site. Thus, one of the scientific breakthroughs that piqued our interest was a new generation of batteries that mimic bone structures and offer unprecedented performance.
By applying #biomimetic principles, these sodium batteries will offer ultra-fast charging in addition to being more resistant 🦴🔋 #Imnovation

— ACCIONA (English) (@ACCIONA_EN) February 19, 2021
2. A revolutionary, more efficient airplane design
So far, it has only flown in prototype form, but its revolutionary V-shaped design could radically change civil aviation as we know it. With lower energy consumption and the ability to carry more passengers, it promises more sustainable aviation.
The new v-shaped commercial airplane design could cut carbon emissions by 20% ✈️ This is how 👇

— ACCIONA (English) (@ACCIONA_EN) April 4, 2021
3. Organic waste to give aviation wings
The other route to sustainability in the skies is renewable energies and new biofuels. In addition to green hydrogen, a jet fuel made from organic waste that often ends up in landfills caught our attention.
A new technique produces jet fuel from food waste and animal manure, reducing greenhouse gas emissions by up to 165% ✈️ Find out how 👇

— ACCIONA (English) (@ACCIONA_EN) July 6, 2021
4. NFTs in the art world
The Collins dictionary hailed NFT as word of the year. These new digital property certificates based on blockchain technology look set to be the pillars of this decade's new internet economy. They have started impacting the art world, but their applications will go far beyond that.
Art works with #blockchain certificate create a new market that is also giving wings to native #cryptoartists 🎨

Discover the details of this technology applied to the sale of art and digital property in general 📲 #Imnovation https://t.co/N3OlwIpRjR pic.twitter.com/3YcxR7GicL

— ACCIONA I'MNOVATION (@Imnovation) October 18, 2021
5. Buildings constructed using artificial intelligence
And from digital worlds, we move on to the much more tangible world of construction, albeit with the help of artificial intelligence. In this case, a new generation of algorithms that can develop architectural designs through deep learning.
𝗔𝗿𝘁𝗶𝗳𝗶𝗰𝗶𝗮𝗹 𝗜𝗻𝘁𝗲𝗹𝗹𝗶𝗴𝗲𝗻𝗰𝗲 to dream up new architectural designs. Innovative software will use building databases to create new designs capable of synthesizing diverse styles 🏢🏫🌆 https://t.co/Ytu2r6n4xn#InvestInThePlanet pic.twitter.com/59GYdlFQDT

— ACCIONA (English) (@ACCIONA_EN) April 6, 2021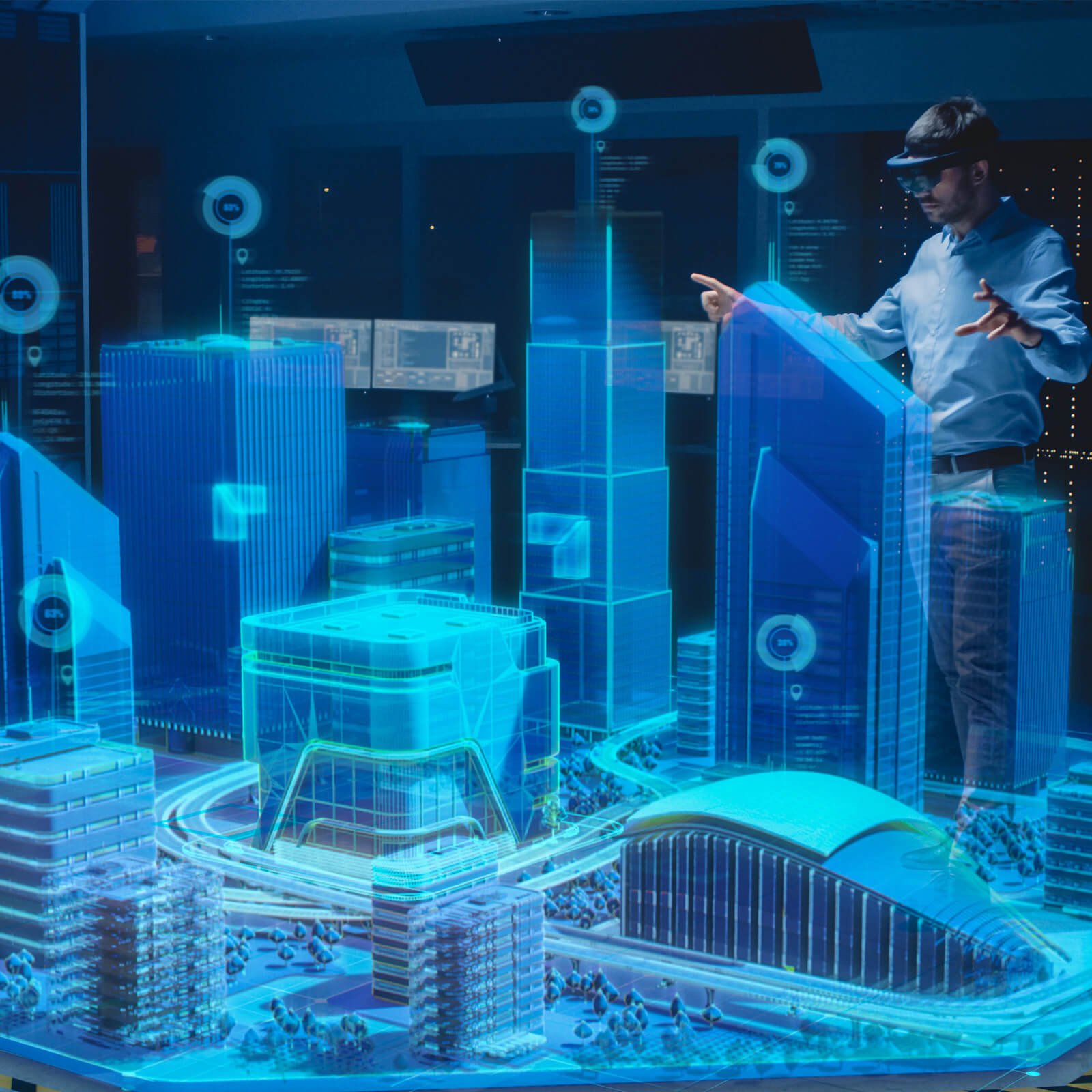 6. The advance of mixed reality and its new applications
We recently discussed the applications of mixed reality in construction, and during 2021 we have continued to explore the evolution of this technology, the difference between augmented and virtual reality, and why it could be the most successful of the three.
These are the differences between 𝘃𝗶𝗿𝘁𝘂𝗮𝗹, 𝗮𝘂𝗴𝗺𝗲𝗻𝘁𝗲𝗱 𝗮𝗻𝗱 𝗺𝗶𝘅𝗲𝗱 𝗿𝗲𝗮𝗹𝗶𝘁𝘆, did you know them? 👓

Discover their #applications and how they will change human communication 👓️ #Imnovation https://t.co/KIo3H0IpVN pic.twitter.com/RcYPN5xyzJ

— ACCIONA I'MNOVATION (@Imnovation) September 21, 2021
7. The sunflower-inspired building
Biomimicry also offered other architectural solutions. One example would be a new sustainable design that replicates sunflowers' behavior to create a carbon-positive structure.
The carbon-positive building will automatically seek the best orientation towards the sun and integrate new ventilation solutions to adapt to climate change #InvestInThePlanet pic.twitter.com/E6TigOnDcG

— ACCIONA (English) (@ACCIONA_EN) May 18, 2021
8. A simple invention to reduce surgical risks
In the field of innovation, sometimes it's good to go back to basics – simple designs like this sun-powered autoclave to sterilize surgical equipment.
Sometimes a simple discovery has priceless repercussions. This could be a good example: The new low-cost autoclave will sterilize medical tools in areas lacking access to the electrical grid 🩺⚡️

— ACCIONA (English) (@ACCIONA_EN) March 2, 2021
9. Sunlight to break down carbon dioxide
While microplastics pose a new challenge, the scientific breakthroughs of 2021 did not leave aside a much more established challenge. In the year that the IPCC panel confirmed the anthropogenic nature of climate change (i.e., that it is human-induced), we saw new technologies to reduce greenhouse gases. In this case, a photocatalytic material that converts carbon dioxide in the atmosphere into carbon monoxide. 
The new ally in the fight against #climatechange is photocatalytic materials that break down carbon dioxide with natural light ☀️

Find out how 👇

— ACCIONA (English) (@ACCIONA_EN) August 31, 2021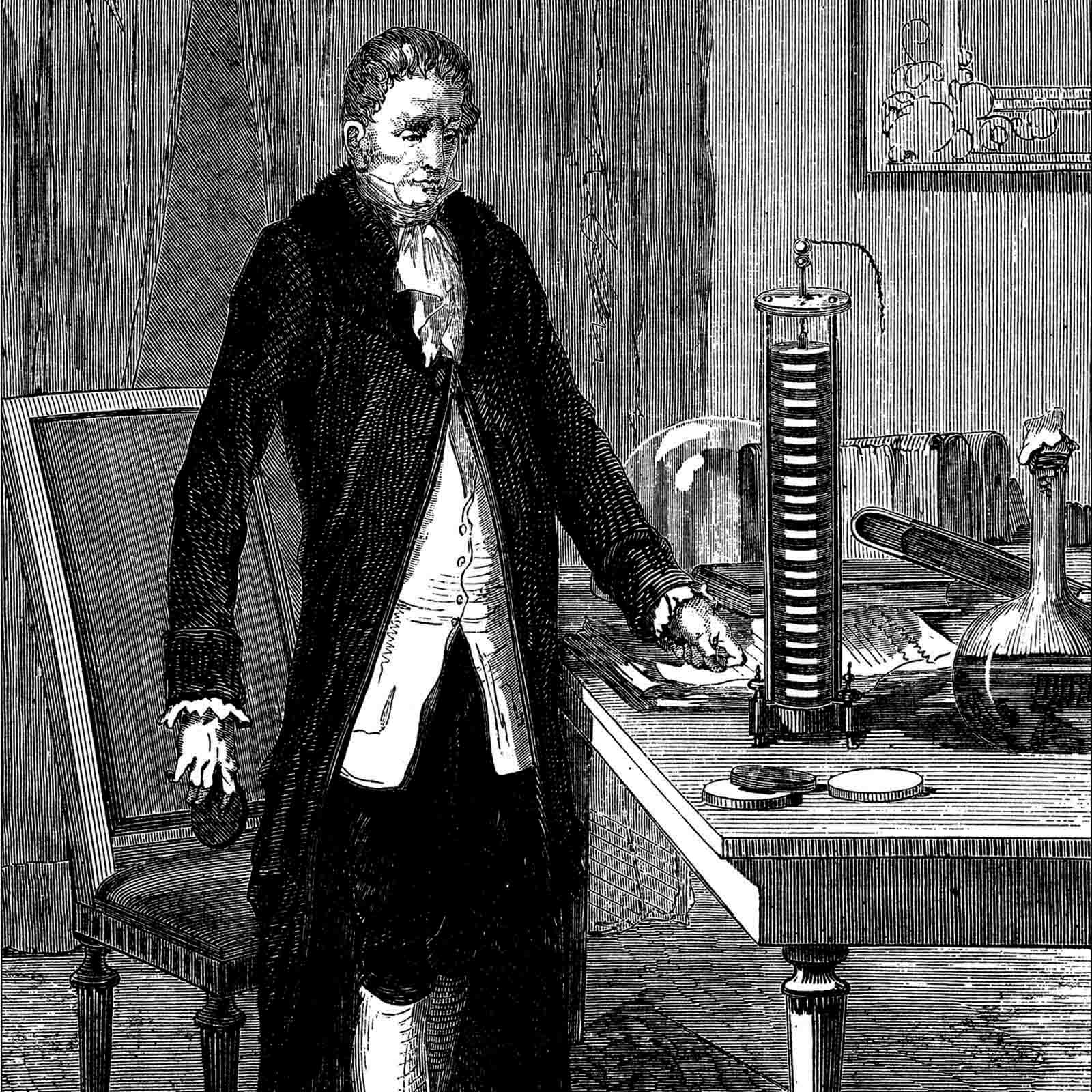 10. Scientific breakthroughs in the Enlightenment
Perhaps it seems strange to end a recap of the 2021 scientific breakthroughs with inventions dating back to the 17th century. But this article reminded us how the Enlightenment shaped our reality today and the fact that we stand on the shoulders of giants, as sir Isaac Newton would say.
#Didyouknow During the Enlightenment, several scientific breakthroughs paved the way for several of today's leading technologies, such as the first vaccine in 1796, the gas turbine in 1791, or the first battery in 1800

💉💉💉

— ACCIONA (English) (@ACCIONA_EN) August 10, 2021
Of course, we left out many of the significant scientific breakthroughs of 2021. Advances such as photovoltaic and smart glass, new beetle-inspired construction materials, or the rise of biomaterials deserve to make it to the hall of fame. Also, new terms like sustainable regeneration are starting to make the headlines and may crown the lists of the most relevant words in 2022.