Hispanic Life
I'm Not a Runner But I Signed Up for #WomenRunTheWorld – Latina on a Mission
by Migdalia Rivera


  •   March 6, 2020
When I think of runners, I think of long, lean bodies. I don't have that type of body. And yet, I want to run. I want to feel my body push itself as it goes faster than it ever has. I want to see bodies whiz by, not because they're running, but because I am. I'm not a runner, far from it, but I signed up for #WomenRunTheWorld, a 5.8 mile Central Park Loop.
Inspired by two friends, I decided it was now or never. I wasn't going to wait until I lost 20 more pounds or learned how to run gracefully. I am accepting my ungraceful Phoebe-like running style and my extra pounds and doing it anyway!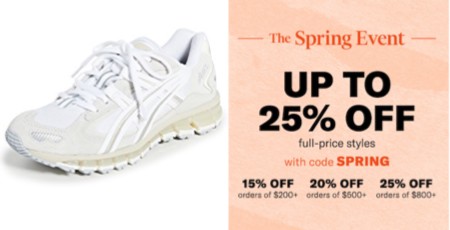 I'm Not a Runner But I Signed Up for #WomenRunTheWorld!
I had to type that again, in BOLD, as a declaration to myself and the world. I'm ready. I upgraded my Asics sneakers, which I love 💕, to a pair that has shock-absorbent GEL technology. They offer better support and cushion for my flat feet. Plus, they were on sale and sales get my blood pumping as much as running does!
I'm still hitting my stride. I can't run a mile as fast as my friends. I'm much slower than the recommended time for one mile but I'm not letting that discourage me. I'm not competing against anyone but myself.
The race starts at 8 a.m. and ends at 5 p.m. That gives me 8 hours to run almost 6 miles. I can do that! I may not finish as quickly or as gracefully as others but I will finish.
Let's chat! Are you a runner? If so, do you have any tips for people just starting out? Share your wisdom or encouragement (please) in a comment.
_____________________
Shopbop is having an incredible sale right now! You can purchase activewear, sneakers, and anything on the site for up to 25% off by using the code: SPRING. Expires March 8, 2020.