Classic Cars
Our favourite cars of the Classic Motor Show 2023
The Classics World team was out in force at the Classic Motor Show 2023. Here are the cars we'd have taken home given the chance
Austin Maestro Van & Alfa Romeo 6 – Paul Wager, Group Editor
Asked to come up with a favourite from the Classic Motor Show 2023, my initial response was a real rarity in the shape of Ian White's Maestro van which he's owned since new in 1994, used for civil engineering work on the railways and restored not once but twice (see above).
But apparently I need to come up with a car, in which case the hands-down winner is the Alfa 6 on the Club Alfa stand – or rather one of the pair of these rarities which are all but extinct even in their homeland these days. The car which debuted Alfa's long-serving Busso V6, the Alfa 6 used no less than six Alfasud carburettors and this left-hand drive German import even came with the 'dog leg' close-ratio Getrag manual box.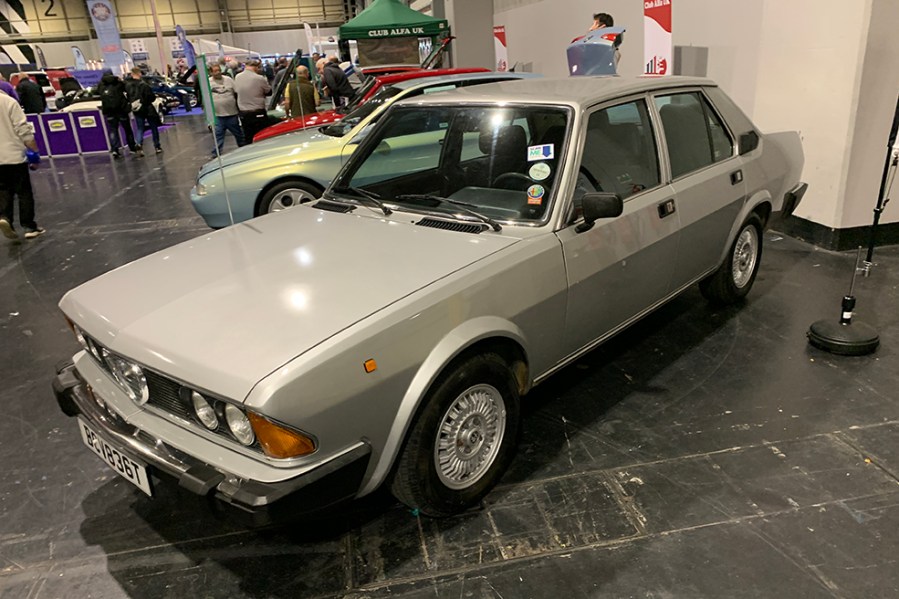 Lancia Delta HF Integrale Final Edition – Benjamin Bryan, Videographer
My highlight from the NEC Classic Motor Show 2023 was Tanc Barrett's Lancia Delta Integrale Final Edition. This car holds a special place in my heart, having been my childhood idol featured in all my favorite games. Witnessing the Final Edition in impeccable condition at the show brought back a wave of nostalgic memories.
The Lancia has been a significant part of my car fascination, and this Final Edition in particular rekindled the fascination I've had for this iconic vehicle since my youth. It was undeniably the standout exhibit, making the entire show all the more memorable.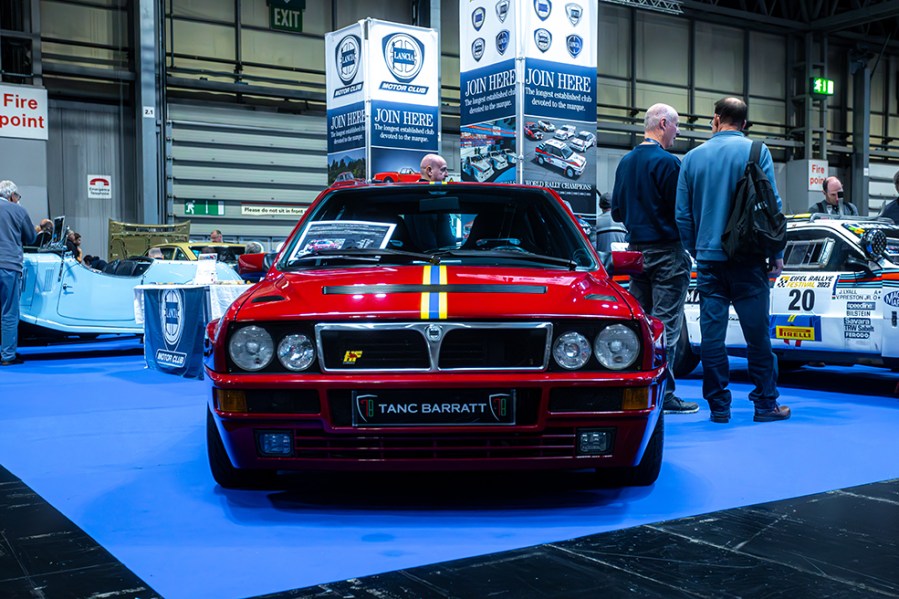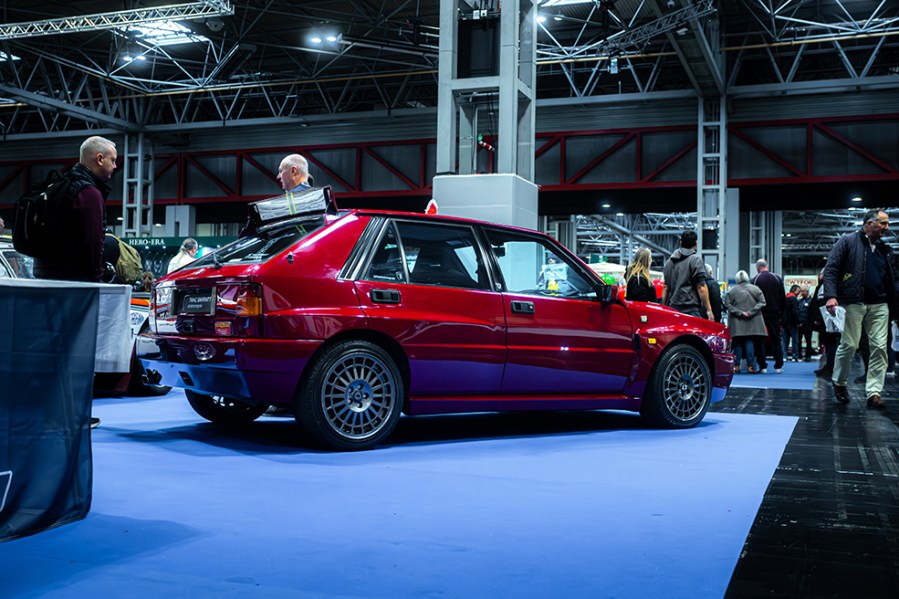 Alfa Romeo 164 Cloverleaf – Joe Miller, Head of Video
I'm an Italian car fan through and through, so I usually make a beeline for the Alfa Romeo Owners Club stand, knowing full well they always 'dress to impress' at the Classic Motor Show. The 2023 stand was no different, with a quirky 145, ultra-rare 6 and breathtaking new Guilia GTAm, but my pick of the stand – and arguably the show – was a phase one 164 Cloverleaf.
Sporting two-tone paintwork, lovely turbine-style alloys and housing the glorious 24-valve Busso V6, this is one of Alfa's high points for me. Their appetite for rust and electrical gremlins means few 164s survive and this is the nicest one I've seen.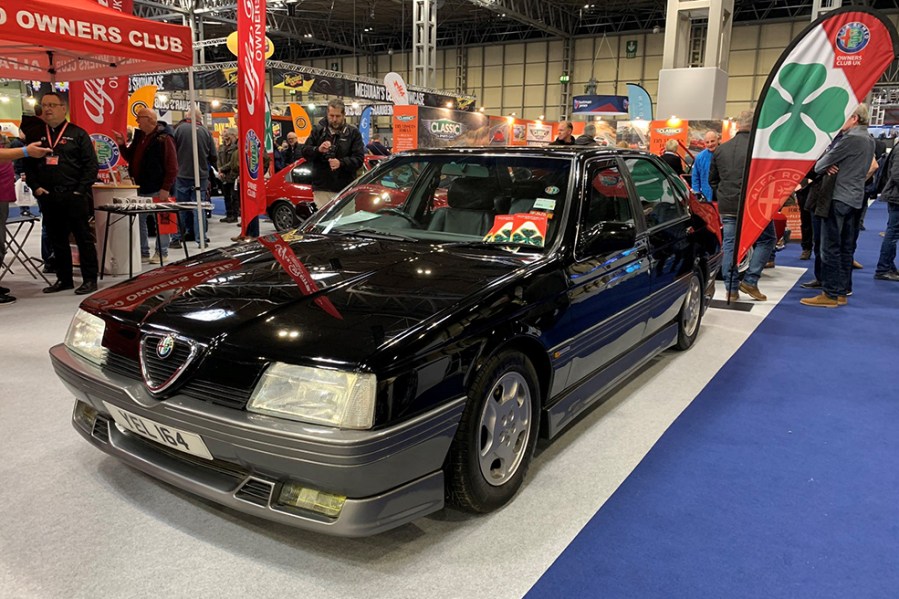 Tolman Peugeot 205 GTi – Simon Jackson, Deputy Editor, Classic Car Buyer
I've always had a soft spot for the Peugeot 205, not least because I had one as my first car – though not the coveted GTi, sadly. British firm Tolman's take on the all-time classic French hot hatch follows its ethos for non-invasive enhancements, and that really appeals to me. The Tolman Edition 'restomod' is a restored and re-engineered 205, rebuilt from the ground-up and designed to deliver a GTI for the modern era.
Importantly it retains all the charm of the original but offers modern levels of performance, fit and finish – all customised to your specification. This is a well sorted 205 GTi that drives better than anything in period, while also staying true to the original.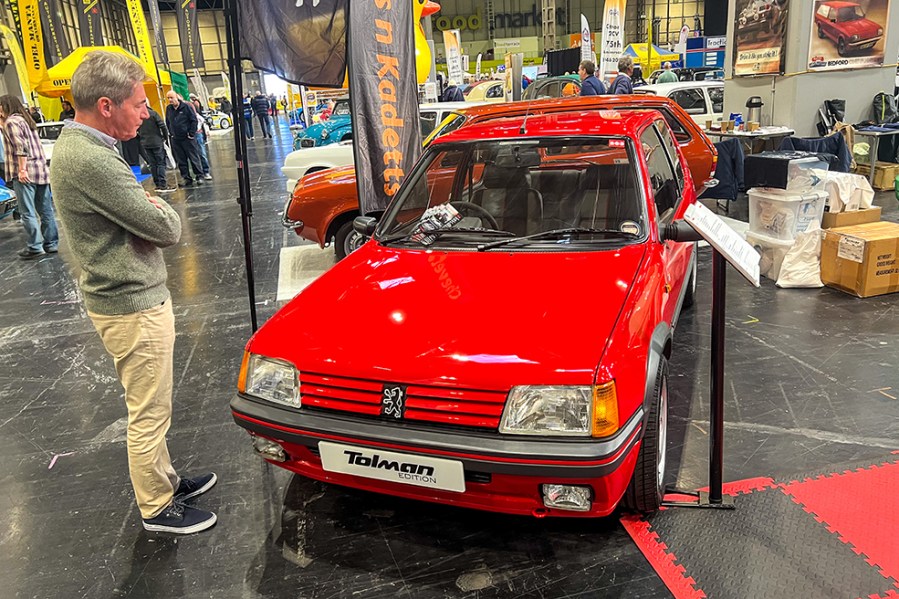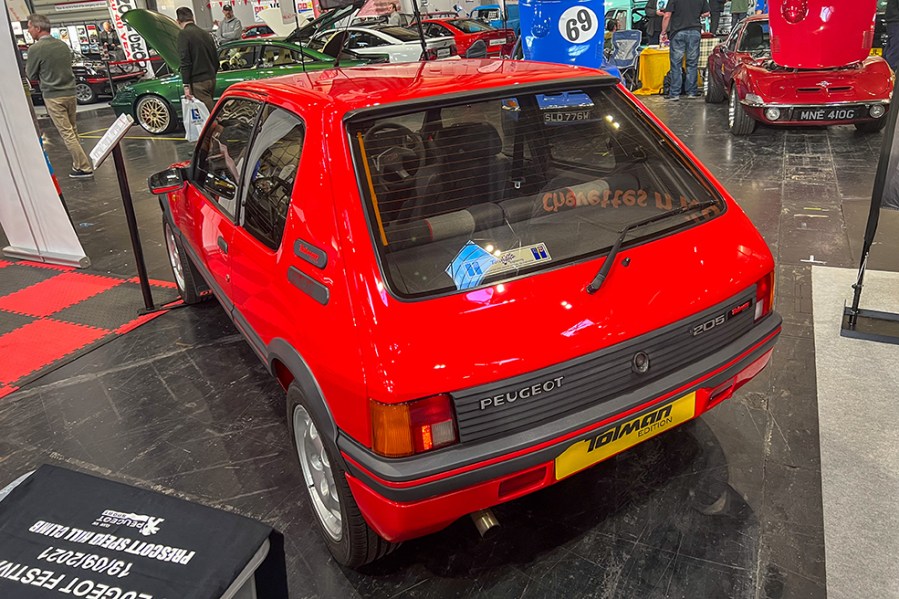 Nissan 'Hakosuka' Skyline GT-R – James Howe, Digital Content Editor
This year's Classic Motor Show was packed with great Japanese cars – a particular area of interest for me – so picking a favourite was a challenge. I was particularly smitten with the stunning Subaru Impreza WRX Type RA Version 5 Limited on the Richard Burns Memorial Club stand, while a 1972 Datsun 240Z rally car seemed a great deal at just over £30,000 in the Iconic Auctioneers sale on Saturday.
I've settled on this incredible first-generation Nissan Skyline GT-R; known today by the nickname 'Hakosuka' (boxy Skyline), it's the original and arguably most handsome iteration of the now-famous performance icon. Displayed on the GTR Drivers Club stand and the product of extensive work by the GTR Heritage Centre in Peterlee, this example is just about as good as it's possible to find: rebuilt original engine, bare-shell restoration with all original panels and a slick set of Watanabe wheels.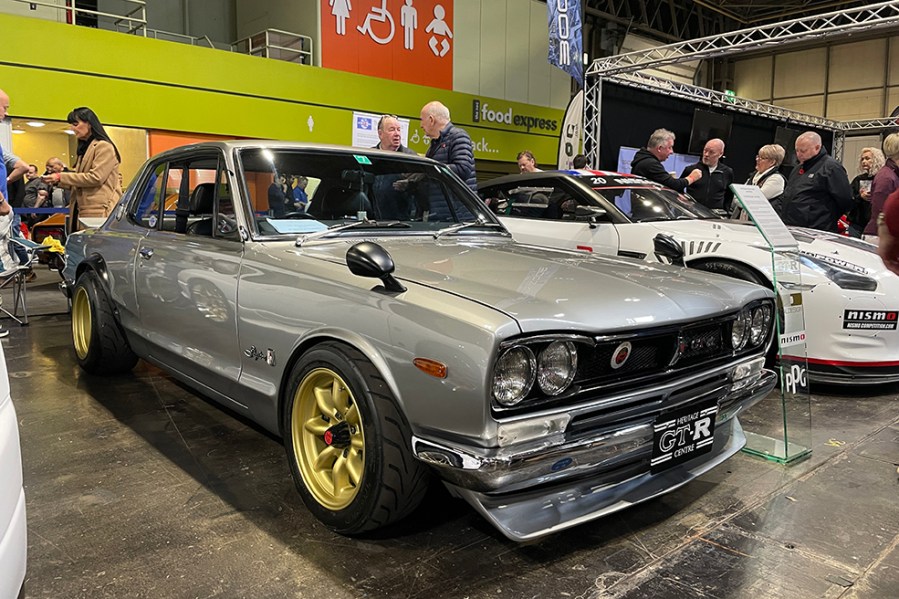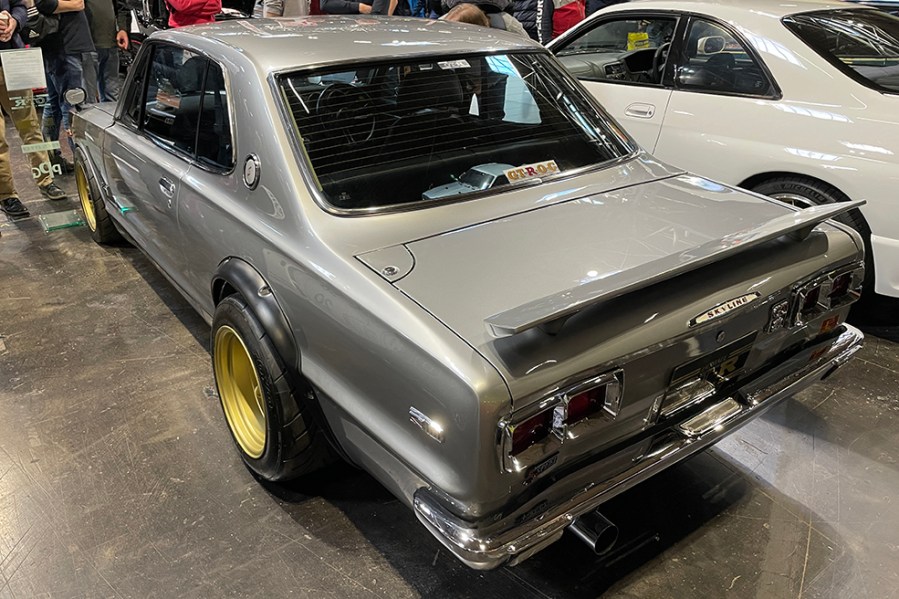 Source link